Over the last six months we've seen a huge increase in the number of inquiries for WordPress eCommerce. I have no idea why, but the trend is something I can no longer ignore. It seems everyone wants to sell online and they want to use WordPress eCommerce.
The misperception of WordPress being completely free and easy is enticing more and more people to launch online stores. They tend to believe WordPress can help them make instant cash from selling their products online.
WordPress does make it possible to set up an online store with minimal time and effort. But that statement does not mean everyone needs just a basic WordPress store with minimal eCommerce features.
Weeding Through All the Available WordPress eCommerce Solutions
In recent years a lot has changed in the world of eCommerce. When I first looked for a solution years ago, I found only two real suitable WordPress plugins. Today the options are plentiful and there are oodles of options and extensions for creating online stores.
My first WordPress experience was horrendous. Anything that could go wrong, did go wrong. It was a WP e-Commerce store that was built right after the plugin went through a major update. Their premium extensions didn't work and no one would reply to support questions or inquiries. I am lucky my client didn't serve my head up on a platter.
My next two storefronts used WP e-Commerce  (yes I thought I would try again) and Cart66. While Cart66 was a lot more solid, it wasn't robust enough to manage a large store. After those two projects I swore off eCommerce completely.
For two or more years I avoided any project that required WordPress eCommerce, simply because I did not feel there were robust solutions available. I simply didn't want to deal with unfulfilled requirements and an unhappy customer. Then something happened. WooCommerce emerged and the Woo team started throwing a lot of resources behind the development of it.
With the launch of WooCommerce I realized a WordPress eCommerce solution was available and it could fulfill the needs of many users. Not all users, but many.
WooCommerce isn't the only WordPress eCommerce solution available. There are lots of plugins and tools available today. Some are solid and some not so much.
Here is a list of some of the WordPress plugins I found, as well as some non-WordPress alternatives:
WordPress eCommerce Solutions
Cart66
Cart66 Lite
ColorShop – Enhanced eCommerce Solution
Easy Digital Downloads
Ecwid Shopping Cart
eShop
iThemes Exchange: Simple eCommerce
Jigoshop
MarketPress – WordPress eCommerce
OrderStorm WordPress e-Commerce
Ready! Ecommerce Shopping Cart
Shopp
ShopperPress
TheCartPress eCommerce Shopping Cart
Wazala Ecommerce Store & Shopping Cart
WooCommerce – excelling eCommerce
WP e-Commerce
WP EasyCart
WP Online Store
WPdeposit
WPshop eCommerce
wpStoreCart – Ajax Ecommerce
Non-WordPress eCommerce Solutions
FoxyCart
Magento
osCommerce
PrestaShop
Shopify
Ubercart for Drupal
Virtue Mart for Joomla
Zen Cart
Today I feel much more confident about WordPress eCommerce and I'm much more apt to entertain such projects if our firm and WordPress are a fit.
My challenge is no longer feeling confident in WordPress. The challenge is obtaining enough information from the prospect or client to determine what eCommerce solution is the best fit for their needs. And if WordPress is even a viable solution.
Protect Yourself and Your Business – Know Your Needs and Articulate Them Clearly
People tend to over simplify eCommerce. Most people we talk to state they want an "online shopping cart" and want to know how much it will cost to get them up and running. Slow down Sally, it isn't that easy.
eCommerce is complex and there are a lot of selection criteria that need to be reviewed prior to jumping into WordPress and eCommerce.
Before any design firm or WordPress consultant can truly help you, you need to know exactly what your need (aka a requirement list) and you need to have a clear understanding of the potential cost. Let me state right now – it won't be free.
WordPress eCommerce isn't free. The basic plugin may be free, but in rare cases will that simple plugin be enough to satisfy your needs.
If you know your needs, you'll be able to identify what is a potential fit and thus have a better idea of the cost to purchase, implement, and use over time.
General eCommerce Considerations
Cost – Different plugins and solutions will have different costs and different methods of payment. Some plugins will cost a simple one-time fee and some will have an annual license that must be renewed. Other online shopping carts will charge a fee based on a percentage of the transaction. Know your budget and how your desired solution is purchased and renewed before you "buy" into it as your chosen eCommerce package.
Esthetics – Have you considered what you'd like your store to look like? Does it need to closely match your existing WordPress theme or custom template? Different plugins will look and perform differently with a given theme, so keep this as a consideration as you shop around.
Responsive –  Does the shopping cart need to be responsive? This means the plugin will automatically adapt to mobile devices like iPhones and iPads. Responsive web design (also known as RWD) is a web design approach that provides optimal viewing across a wide range of devices. More and more people are shopping on their tablets and mobile phones, so this should be a top consideration.
Ease of Use – You'll need to make ongoing changes to products within your online store. New products will be added, old products removed, prices will change, etc.  You need to make sure you have a solution that is easy to use and provides a mechanism for making ongoing updates without the need of a programmer. That may seem silly for me to even say, but you'd be surprised at how many people purchase online stores for $500 only to later find out they cannot change anything because it is hard coded and requires PHP knowledge to modify. It happens, but it doesn't need to happen to you.
Product Catalog – A poorly constructed product catalog can be difficult to deal with for you and your potential buyers. This is especially true if the product attributes you want to use don't naturally align with the data fields within your eCommerce software. Make sure the product categories, tags, and presentation match the look and flow you require.
Search – How easy is it for shoppers to find what they're looking for and how robust is the built-in search? WordPress's standard search feature is not overly robust, so make sure your eCommerce solution offers a search option that goes above and beyond that of the default search in WordPress.
Functional eCommerce Considerations
Product Types – Does your selected software support your product offering? Like some of my other questions, this may seem overly basic, but not all plugins will be able to support physical, digital downloads, or affiliate product links. Take a brief second to review this item before selecting your solution.
Pricing Scenarios – How do you need to price your products? Do you set pricing by attribute, volume purchase, or grouping? Do you need to have a different set of pricing for distributors? While WordPress plugins have come a long way in pricing, this is one area where WordPress can still advance further.
Payment Terms – What type of payment terms does your online store need to offer? If you just need basic credit cards and PayPal, you'll be in good shape. If you need to accept Net 30, company checks, or wire transfers you might find yourself with limited options.
Payment Gateways – This week we signed a new client in Australia. I was thrilled to discover WooCommerce had her Australian payment gateway already available via an extension. This has not always been the case and we've had to turn away clients do to an inability to support their payment gateway.
Sales Tax – Sales tax was something that made me run from eCommerce. My education was in accounting and I was an operations manager years ago, so I knew the complexity of sales tax calculations and management. For many years I did not find WordPress plugins robust enough to handle most requirements. Thankfully I wasn't the only one struggling with this, because lots of advancements have occurred in recent years. Some plugins are robust enough to distinguish between products and services, as well as state, county, and city taxation. Know your needs before you download that plugin and make sure it can support an IRS audit.
Shipping – Do you need your eCommerce solution to integrate with FedEx, UPS, USPS, etc? Do you need to allow for local pick up? Do you need to offer international shipping and create export documentation? How is shipping charges calculated and applied to sales? All of these questions are important and all of them should be well documented before you start looking at available shopping cart plugins.
Integrations – Does it need to integrate with other software and processes like a support forum, CRM system, booking system, warehouse system, carrier, newsletter management, or accounting software like QuickBooks or FreshBooks? Know your integration requirements and document your show stoppers.
Inventory Tracking – Do you need to manage stock for the product? Do you need to allow back orders? Do you need to track inventory as a whole or break it into multiple warehouses and/or by product variations like color and sizes?
Min/Max Order Quantities – Do you need to define minimum/maximum amounts for products ordered? Do you need to expand this to handle group min/max quantities?  This will most likely be an add-on extension or something that is outside the functionality of simple plugins.
Product Import Capabilities – Do you need to mass import hundreds or thousands of products into your new eCommerce store? If you have thousands of products, you'll

want

need the capability to import your products via a CSV file.
Reporting – Reporting in eCommerce is vital for improving the user experience and increasing online revenue. If you cannot see data and trends, you cannot address issues. Of all the features lacking in WordPress eCommerce solutions, this is by far the greatest oversight.
Affiliate Tracking and Payments – Affiliate marketing is a great way to increase web traffic and overall branding of your products and store. To make it work, you have to have a solid affiliate management program to track clicks, sales, and payments.
Discounts and Coupons – Do you need coupons or deals for general use, custom specific use, or to provide incentives for reviews and return purchases?
Gift Certificates –  Do you need to manage gift certificates, store credits or vouchers? Will these be entered by you or will they be purchased by your online buyers?
Returns and Refunds – Do you need to manage a RMA process, included warranty terms to your products, or allow customers to request and manage returns  directly from within their user account? This will most likely be an add-on extension or something that is outside the functionality of simple plugins.
Technical eCommerce Considerations
Scalability – How many products do you currently have and how many do you plan of offering in the future? Take that future number and double it, then find a solution what can support that volume of products and transactions. When we first started our theme store, I assumed we'd sell a few products and have a few sales. I was wrong. We sold a ton of themes and I've continued to invest by making more themes. I didn't anticipate the growth we would have, but it happened.  I should have been more aware of the growth that could potentially occur and I should have validated our shopping cart could support it.
Performance – Have you ever installed a WordPress plugin and had your website come to a screeching halt? I think we all have, especially if shared hosting is utilized. eCommerce plugins are not small. They take bandwidth and processing power. As your store's traffic and sales grow, this will only get worse. Save yourself some headaches and just skipped the generic shared hosting all together. Get a managed VPS, dedicated server, or go with a provider, like WP Engine, who will grow with you.
SSL Certification – An SSL or Secure Socket Layer, encrypts data like credit cards numbers and other personal information.  An SSL certificate also promotes the security and integrity of e-commerce. Know if you need one and if your shopping cart and payment gateway can support it.
Security – Do you need a solution that is PA-DSS (Payment Application-Data Security Standard) and PCI (Payment Card Industry) compliant? If you plan on collecting and storing credit card data inside your website, you will need to be PCI DSS compliant.
Search Engine Optimization – Does the solution allow for unique meta titles and descriptions per product? Do the categories and tags allow you to input meta? Does the solution support schema and is it coded with HTML5?
Support – How much technical support do you need? If you need prompt, comprehensive support be cautious about installing free plugins on your own. While some eCommerce solutions provide exceptional support, not all do. A quick review of the WordPress.org plugin support forums will find week old unanswered posts for the first four plugins listed. If you're comfortable with the DIY approach and your store isn't critical to your financial success, this might be acceptable. If it isn't, have a solid WordPress consulting firm on hand so they can have your back when needed.
A Real Prospect Who is Considering WordPress eCommerce
Right now I have a prospect who I'm reviewing WooCommerce for as a possible solution. The list of functional requirements has taken me from the free WooCommerce plugin to a list of Woo extensions that total $891. Guess what? I'm not even done yet. I'm still searching for one more requirement and I'm not sure if WooCommerce can do it yet.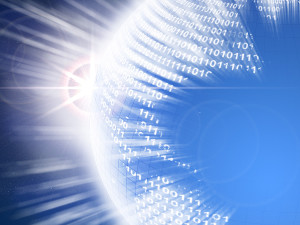 This prospective client originally stated he needed an eCommerce add-on for WordPress. He didn't even know he had a large list of functional requirements. With some prodding and lots of questions, I now have a large list of requirements and I'm hoping they are complete, but honestly I'm not really sure.  Why? Because my prospect isn't really sure or possibly doesn't quite know what to ask.
I'm trying my best to perform due diligence so I can make sure what we quote will be a complete solution. But really, I should be a check and balance. I should not responsible for making the list of requirements. You, the prospect/client, should know your needs and you should have a list of these needs documented so you protect yourself and your investment.
I say this not to be harsh, but to help you protect yourself. There are a lot of WordPress consultants who don't know what they don't know. They are eager to help, but they have no idea the possible ramifications of not setting eCommerce up correctly. They may not realize what you sell may have different sales tax rules by product or service, state, county, or city. Not only will that cause you a paperwork nightmare, it opens you up to long-term issues with your CPA and the government.
Do yourself a huge favor – create a detailed list of eCommerce requirements before you approach anyone for a proposal. Education yourself and protect your investment.