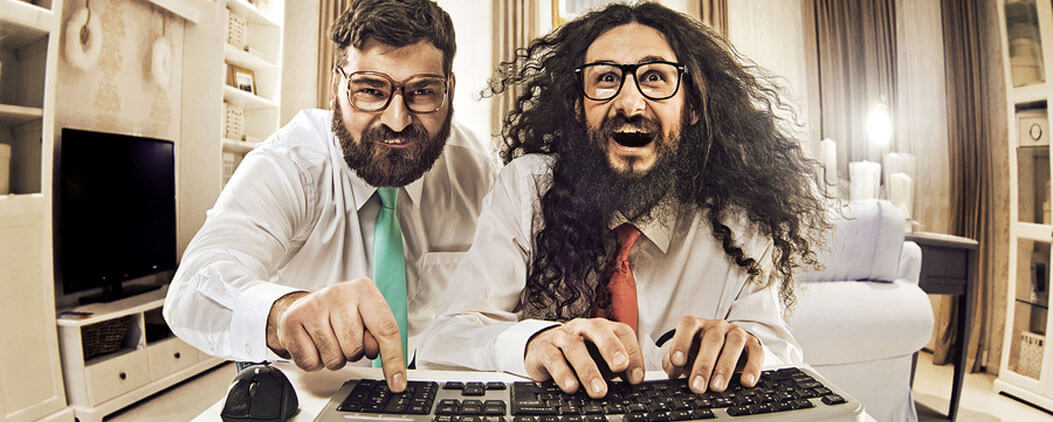 I originally posted this article back in 2016 and I pulled it to dust it off today because I am currently working with two SEO clients who have hot messes of websites. These companies have tried multiple website developers and SEO agencies, only to be left with hacked up websites with no website traffic, conversions, or ROI.
It's buyer beware and sometimes I feel like digital marketing is the wild west of technology. Your website is an important part of your business. If 2020 taught us anything, it's that digital marketing is necessary. The world has gone online and we won't go back to a reliance on traditional sales techniques.
Don't fall for empty promises or spam emails. Do your homework and don't settle for anyone you can't trust.
Now on to the original story…
Friday I had to laugh. A sad laugh that is brought on by the strong desire not to cry.
Within 48 hours I had received three different pieces of communication from people talking negatively about their website developers. This is beyond frustrating since this is my profession and we've been working with WordPress development for over a decade.
Does a website design and development project really need to be filled with trials, tribulations, and ongoing angst? Can the process ever go smoothly and within the expectations set prior to money changing hands?
Yes, it can, but these successes are never the stories we hear about.
My communication this week made me think of the phrase "trials and tribulations" and it took my back to Sunday school and listening to Bible verses from Corinthians or Romans. So much disappointment and struggles fill these projects. Money is wasted, time lost, and sales disappear into thin air.
Think I'm being overly dramatic? Let me share some real-world comments received within the last two days.
48 Hours of Real-World Trials and Tribulations
Meet Sally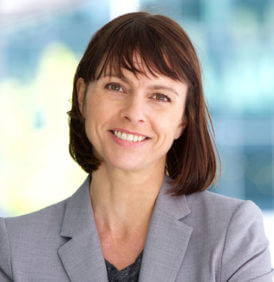 Sally is a prospect that arrived as a referral from another WordPress developer. She spent $50,000 on a real estate website that was built with a page builder she can't really use or modify. The rebuild of her website took her search traffic to virtually zero and her sales funnel has dried up into nothingness.
In her own words:
My WordPress site looks great after 1 year of rebuilding and tweaking…and we hate it. The template we used to customize sucked, the code is crap, Visual Composer is my worst enemy, SEO has literally dropped into nothingness and I (unbelievably) want to start again.
What went wrong? From what I can tell the developer used a stock ThemeForest theme and filled it with a bazillion shortcodes and charged her 10 times what she should have paid. The new site is pretty, but core pages lack real content so her SEO has plummeted. I'd also bet that the developer forgot to use 301 redirects when URLs were changed, which made the SEO situation even worse because it wiped away existing SEO and broke referral traffic streams.
Meet Charles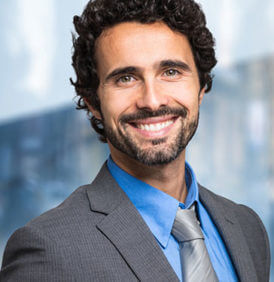 Charles is my SEO consulting client and I've been helping him with keyword research, site mapping, and content creation for the last few months. This has been taking place while he had an outside designer and website developer build out his new website.
He recently sent me the URL to his development website so I could check it out. Friday morning I had the unfortunate task of telling him what I found in just a few short minutes of review.
Each page has a whopping 10+ h1 headers. In HTML5 usage of semantic headers, you're only supposed to have one H1 per page and headers should have a logical outline flow. We had no flow.
His page URLs don't match what we had planned and they were simply defaulted to page titles. This means they are not really following our instructions and the developers don't value the focus on SEO.
And what made me most mad was basic elements like phone numbers, which should be set to click to call, are coded in as images. That does not work great for search engines or users on mobile devices.
I sent Charles a note through our project management software to alert him of some of the issues I found. I offered to do another and more thorough review once I know the developer has finished coding.
I'm not a coder, so if I immediately see issues with coding, you know something is seriously wrong. And I felt bad. I surely don't want months of SEO work to be derailed by someone else's horrible coding.
Charles replied back with his usual style of warmth and comedy:
Oh Rebecca, this website experience could send me to the bottle or to cry on your shoulder. Haven't decided yet. To be honest, you are the first positive experience I've ever had with any online development in any shape or form. Wait… no I think I had a PDF designed on Fiverr once that went well.

I have a great designer and am happy with the design but he is a friend with a full time job and took forever! It's been 8 months we've been at this!

The developer company emailed in late June saying our site should be ready in a week or two. They ran us through two of their actual developers and we are on the third project leader. First one was fired, and the second one who was great but went on vacation at the end of August and we are still with a mediocre third one.
Poor Charles. My first thought was bless his heart. He has spent a lot of time and money on SEO and design, only to have it torn apart by crappy coding and follow through.
I told Charles we would have his back. Should he be given a pile of doo doo by his developer, we could work at an hourly rate to clean up the website. That isn't his ideal situation, because it would mean more time and money, but at least he could go live and know his sales funnel wouldn't dry up within weeks.
Meet Paul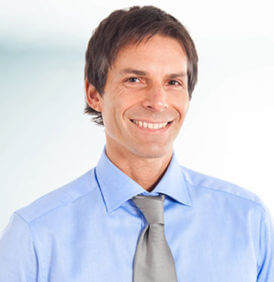 Paul is a returning website development client. We built him one website a year or two ago and he is back for another one.
Here is his comment immediately after the last go-live:
I spent a good three years researching different web developers and as I interviewed these companies I described the feeling I had as if I ate a greasy sandwich afterwards. I'm glad I decided to go with your company.
Here is his comment in his inquiry this week:
I still get that greasy sandwich taste in my mouth every time I talk to a website developer, why is that? Why can't they be straight forward like you?
See a trend? Even though Paul had a good experience with us, his past development projects still haunt him and the nagging feeling of disappointment lingers.
Paul isn't unique. We've run into lots of people with similar experiences.
All of these three people are educated, smart people, who were simply caught up in the cloudy world of website development.
My Tips and Suggestions for Hiring a Website Developer
You might be asking yourself why I've taken the time to document these experiences and share them. It's because I want to educate people on what happens when you hire the wrong website developer.
Through education, you can force change and through change, you can find success. Let me give you some of my tips and suggestions for hiring a website developer that will deliver as promised.
1. Do your research
I only meet about 10% of our website development clients in person and when I do it is a rare treat. We sell internationally so clients come from a variety of sources. The distance does not mean that the client cannot do his or her own research into us.
Our smartest clients have done one or more of the following:
Thoroughly review our website and blog posts so they can learn about our process and beliefs.
Read through our testimonials to see what real clients say about their experience.
Check our online social media profiles for activity and customer interaction. While there will always be something negative, make sure these are outliers and the majority of reviews are positive and genuine.
Check our BBB profile to see if there are any outstanding complaints and validate our rating.
Review third party websites or community members of authority that speak to our work.
If they are focused on SEO, they'll make sure we show up on Google and Bing for important search terms which is a validation of our SEO knowledge and ability to execute.
If you can't locate information on your website developer outside of their own website, be suspect. Be very suspect because there is a reason they are flying under the radar.
2. Know that bargains aren't really bargains at all
This is a big one because we often find the source of website development disasters started with a discount, bargain, or sale.
Good website developers have full project calendars and they don't need to offer discounts. They set a fare rate that aligns with their qualifications and experience.
When you find a developer who is eager to throw discounts out, they are racing to the bottom and doing so because they have to reduce prices to survive.
The discount will end up being paid to another developer who will clean up the code the first developer botched.
It happens time and time again. No one wants to clean up someone else's spaghetti code. When we do, it takes us a lot longer than it should which means the client pays a lot more than they would have if they simply started with a quality coder at the beginning.
3. Articulate your project and define your expectations
If I have a prospect who cannot articulate their needs or provides short or vague answers, I have red flags going off in my head that cannot be quieted. This is because I need to understand your project to be able to quote it and deliver to it to your level of satisfaction.
If the prospect cannot or is unwilling to define their needs, it makes it difficult for me to deliver what is required for project success. I'm happy to help define these needs together, but I need cooperation and an active participant.
Collaboration before and after the sale is what delivers results.
4. Expect a lot of questions and embrace them
I ask a lot of questions. To the point that I know I drive some prospects crazy. But I do this with purpose.
The more questions I ask, the more I understand what the prospect needs and wants. This means I can have clear expectations defined for my team on what steps are needed to deliver during design and development.
Without questions, I'm forced to make assumptions. Assumptions are never good because they can be incorrect. And when assumptions are incorrect, someone is left with disappointment.
5. Stop hiring friends of friends and family
Just because your nephew took one college class in HTML, this doesn't mean he can design and code a fully functional website that can support the sales funnel for a business.
He may be cheap or even free, but you'll pay dearly for this relationship. And that payment will be financially and emotionally based.
Friends and family do not make good developers, designers, or webmasters.
Keep business as business and family as family.
6. Know what you're being given and ask questions until you are confident on final deliverables
There is a lot of confusion between a truly custom website designed by a professional graphic artist and a stock website theme that a coder is customizing.
Website owners frequently believe they are receiving a fully custom website when they are really receiving a $50 website template that someone customized with a plugin. Remember Sally above? Perfect example.
Sally thought she was receiving a custom website built just for her. What she really received was a $50 theme that someone modified with a page builder plugin and then charged her $50,000.
We've heard stories of this happening to government entities, but that $50,000 jumps to $1,000,000.
Who would do that you ask? Lots of people and it is maddening.
Don't get me wrong. There are plenty of WordPress implementers who customize off the shelf themes for clients and they create great, low-cost websites. I'm thrilled these professionals exist because they offer a great service at a lower cost point.
The issue is when website owners are told they are receiving custom and they're really given someone else's website design that was simply tweaked a bit.
Know what you're being quoted and specifically ask if you are receiving a custom website or a stock theme. The price point between the two will be thousands to tens of thousands of dollars, so it is important for you to know exactly what you are paying for and receiving.
The First Line of Defense Starts With You
If you're planning a website redesign or launching a brand new digital property, do your homework. Look around far and wide, then validate your website developer and the project deliverables.
Educate yourself and ask lots of questions. If you're considering hiring a website developer that doesn't like questions, dump them quickly and move on to the next agency or freelancer.
The WordPress community has no shortage of wonderful, honest developers who produce very solid code and truly want to make your project a success.
The trick is to take your time and weed through the bottom feeders so you find the hidden gems. When you do find these gems, know they are worth every penny you'll spend on them.