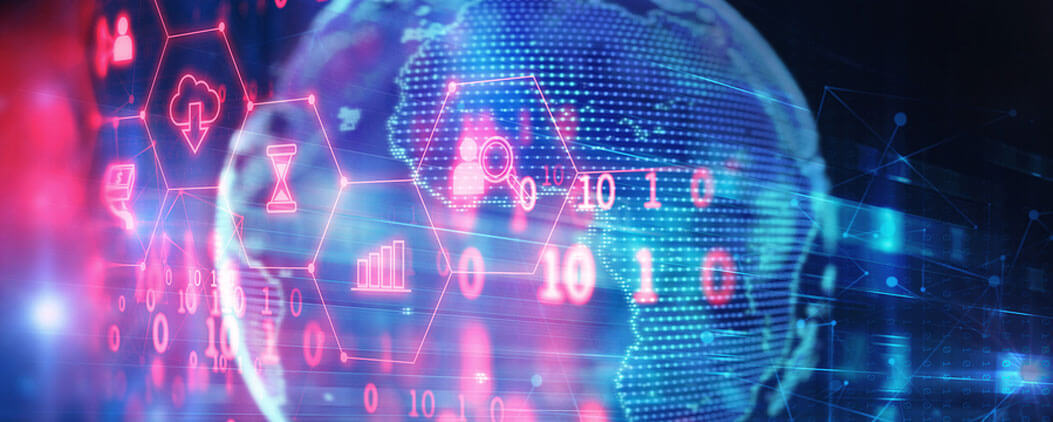 There are days when I feel like search engine optimization is moving faster than I can digest and I'll never be able to stay up with modern SEO techniques and the constant changes brought forth by Google. We've experienced so many shifts in search that I know I'm not alone and many people feel overwhelmed as website owners and marketers.
I've been working in internet marketing for over fifteen years. When I started with SEO it was common practice for webmasters to hide keywords in white text on white backgrounds, create link networks, and buy tons of bad inbound links to inflate their Google Page Rank. Back then those crazy SEO tactics actually worked or they were effective at driving short-term success. Oh those were the days.
Those days of cowboy SEO have come and gone and search became a different place in 2017. The search engines and their algorithms are much more sophisticated, more complicated, and excelling in SEO takes a lot more skill-set than it did a decade ago.
This shift has caused a lot of frustration, confusion, and avoidance of SEO. While I still love SEO and can't imagine running a business without it, I do know many website owners and marketers who would prefer to put their time and money towards PPC ads and boosting Facebook posts.
Is Today's SEO All Doom and Gloom?
SEO is far from doom and gloom! Modern SEO offers a world of unlimited opportunities and marketers are only just beginning to experience the magic of advanced search engine optimization.
Today's search environment is an exciting time for website owners.
Years ago we were limited to basic text, simplistic keywords, and a few simple tricks that allows us to manipulate ranking. In recent years we've been given an abundant amount of tools and enhancements that let us optimize our websites for search engines and users alike.
We've moved away from unsophisticated black hat SEO tricks like link farms, cloaking, and doorway pages and replaced them with more advanced techniques like localized search, structured data, and AMP.
Google's Movements Offer a Wealth of Insights
If we look closely at the recent changes Google has implemented, trends start to emerge. The once feared search engines become much less scary when you view their updates from the user's perspective.
Recent SEO Shifts We've Experienced
Mobile and responsive websites
SSL and HTTPS based websites
AMP usage
The Google Knowledge Graph
Voice search
Increased usage of topic based search and less emphasis on exact match phrases
Increased focus on the user experience
The looming presence of mobile first indexing
When viewed individually these shifts in modern SEO can seem insignificant, but when viewed together they show Google has two very important objectives:
Understand and adapt to existing users' changing behaviors
Reach all users regardless of location, bandwidth, or device
While existing internet users continue to migrate to a mobile dominated experience, brand new internet users are arriving each day. Many countries have yet to come online and Google has yet to see it's full demographic of customers.
As these new users acquire internet access, Google must adapt search to provide an optimal experience that can effortlessly exist within a world of mobile devices, slower bandwidth, and limited data plans.
Responsive design, AMP, and voice search are all designed to accommodate this new frontier of internet users and search. And, all of it is done with an effort to create the best possible experience for these newly acquired customers.
Opportunities for Winning in Search
Smart webmasters and marketers will acknowledge and embrace Google's changes and use them to accelerate ranking and dominate the search engine results page.
While many consultants will still claim that "content is king", content alone cannot win ranking in search. It is only one piece in a much larger puzzle.
Google requires a more holistic approach to SEO and this spans the entire customer journey from search box and results to website visit and conversion.
The rules of search are evolving and yet the purpose of search has not moved away from the need to focus on the user and a positive experience.
Search engines may provide free organic traffic, but they will only be able to do so if advertising remains strong. For advertisers to spend money and revenue to flow, there has to be an unwavering focus on the user experience.
Modern search engine optimization is a complex web of proactive actions. Successful Seo has moved away from tricks and schemes and moved towards optimizing the experience via technology.
7 Things Webmasters Need to Master Modern SEO
1. Structured Data
Embrace Schema and utilize Structured Data to help search engines better understand your website and content. Yoast's Local SEO for WordPress and Yoast WooCommerce SEO are two popular WordPress plugins that make implementation of Schema effortless. These are only a few plugins available. WordPress.org offers hundreds of additional plugins that bring Schema to life.
2. Knowledge Graph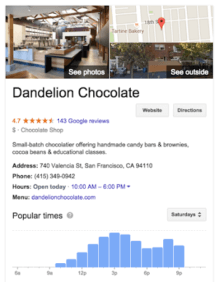 Embrace the Knowledge Graph, and in particular, Rich Snippets. The Knowledge Graph can sound really intimidating, but it doesn't have to be. It is simply a huge collection of the people, places, and things. Google uses this technology to quickly provide the best possible answer to a user's question.
Rich Snippets, which is part of the Knowledge Graph, is becoming more and more prevalent and it is dominating a large percentage of the search engine results page. Understanding what Rich Snippets are and how to optimize for them can offer marketers a huge advantage over their competition.
Premium SEO tools, like SEMrush, will help you understand where you rank in Featured Snippets and what opportunities still exist for capturing position zero.
3. AMP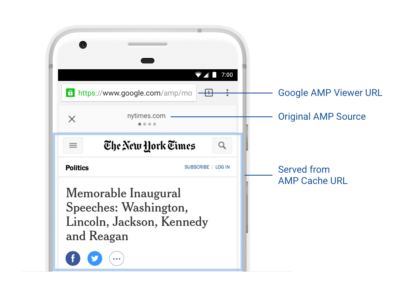 Get to know AMP and how it can help your website perform better on mobile. Accelerated Mobile Pages (or AMP) is a Google project that is designed to help pages load instantly on mobile. AMP strips out unnecessary elements that would otherwise weigh down the page.
While configuring AMP was a scary endeavor when originally launched, it is not as intimidating today thanks to two WordPress plugins from Automattic and Yoast. Automattic's AMP plugin and Yoast's Glue for Yoast SEO & AMP both work in harmony to add AMP features while still protecting the user experience.
4. Voice Search
Voice search is now 20% of all Google searches and it is growing at a rapid pace. Webmasters can position content for voice search by looking past traditional keyword phrases. Voice search utilizes the Google Knowledge Graph to provide fast information for users on the go. These searches tend to be formed as a question and much longer than their desktop counterparts. Long-tail search phrases with who, how, why, and where can all be used to help formulate content that will rank well in voice search.
5. Mobile
In 2018 Google is moving towards a mobile first index, so now is the time to prepare your website for this shift. Webmasters need to strengthen their mobile presence and position by making sure their website has a flawless responsive design in place. For those who are unsure about their website's adherence to responsive design, Google offers some quick testing options available within the Google Search Console interface.
6. Speed and Performance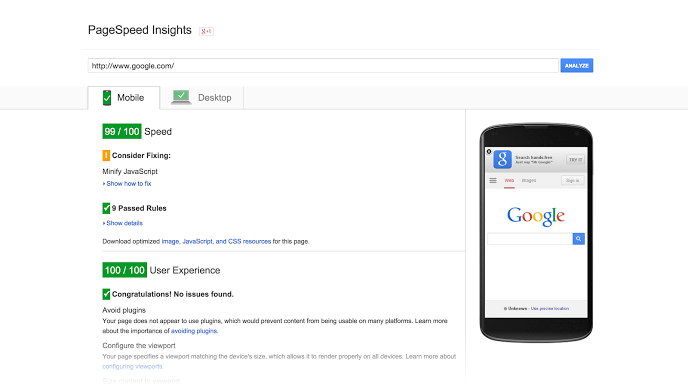 As Google moves into new and emerging user markets, website speed and page load times become more important.
High-end hosting and quality coding was a luxury in years past, but this has changed.
High quality managed WordPress hosting (we use and recommend Liquid Web) is now a basic requirement for any website that relies on SEO traffic.
Performance optimization and code refactoring will continue to gain in popularity as webmasters get their houses in order to meet the increasing expectations from search engines.
7. Technical SEO
The primary goal of technical SEO is to help make it easy for search engines to crawl, digest, understand, and index a website or blog's content. It focuses on elements you generally don't see within public facing pages and posts. These include, but are not limited to, URL structure and architecture, code structure, meta titles and descriptions, and basic files such as robot.txt and XML sitemaps.
Google has made every effort to help webmasters improve their technical SEO by providing an interface rich with instructions and personalized feedback. Google Search Console is literally a one-stop location for discovery common technical issues within a website. Third-party tools like Screaming Frog, Dynomapper, and SEMrush can provide additional audits and reports to dig even deeper.
What do all of these elements have in common? They all offer resources and opportunities to provide an enhanced user experience across geography, bandwidth, and device.
And more importantly, they are all within the grasp of average webmaster and marketer. Which is exactly the way Google wants and needs it to be.
Are You Ready for Modern Search?
When I first worked with SEO, quality information was hard to come by. It was difficult to know where to go, what to read, and who to trust. Thankfully those days are well past and the web is filled with a plethora of free information, premium tools, and in-depth courses to guide us along our SEO journey.
Quality SEO and high search ranking is within reach for every marketer, webmaster, or developer.
It isn't a matter of if you can excel at SEO. It's a matter of whether or not you want to do so.
Don't let SEO overwhelm you and don't fear the search engines. Embrace their changes by understanding what the search engines are modifying and why they need to do so. Once you see the how and the why, execution becomes easy.