I'm thrilled to announce the release of Patricia, a non-profit WordPress theme that was just added to our stock theme store. This Genesis child theme can be utilized by not for profit organizations, charities, and foundation websites.
Our firm offers pro bono services for non-profits, but we have a limited amount of charities that we can help each year. This has always bothered me because non-profit website design is important and we need to help make a difference. In creating Patricia, I wanted to provide an alternative route for those non-profits by giving them a beautiful website that they can create on a DIY budget.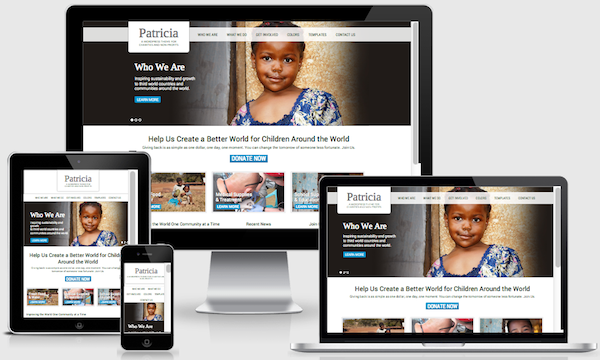 Patricia comes packaged with featured post images, multiple sidebars, a widgetized home page, call to actions widgets, a donation button, and an optional event calendar and photo gallery.
Patricia is responsive and built on HTML5, so this theme allows charity organizations to create a low cost website that adapts to mobile devices and adheres to the microdata from Schema.org.
The Real Patricia is Truly a Blessing from Heaven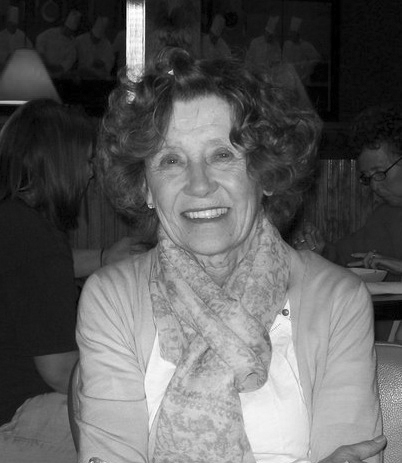 If you've followed our theme store's development, you know I name our themes after people who have touched my life. Our Patricia is no different. Patricia is my "Aunt Patty" and she is the most giving person I have ever met.
When I was eleven she took me into live with her and she drastically changed the course of my life in doing so.
At the time I knew money was tight for my aunt and it was evident that she did not have the funds to feed another child. But she never let anything like that stop her, so she took me in to live with her, my wonderful uncle and their children. My aunt and uncle had twelve children in total.
Today my aunt is in her late seventies and still preaches at a church in northern Michigan. She is full of life and gives me a huge smile and hug when I see her. She still calls me "Little Becky" even though I tower over her and have since I lived with her thirty years ago.
When I think of charity and the meaning of goodness, I think of my aunt.
Each year on Christmas Eve my aunt would invite anyone and everyone to her house for holiday dinner. It was not uncommon to have fifty plus people for Christmas. My extended family and my aunt's strays would arrive to a wonderful home cooked meal that always began with a prayer and ended with Danish rice pudding and gingerbread cookies for dessert. Afterwards we would follow the Danish tradition of singing Christmas carols and my aunt would read the Christmas story from the bible. This followed up with presents and my beloved aunt would always make sure everyone had a present – even if this was a pair of socks.
My aunt taught me the meaning of unconditional love and the importance of giving, which is why our firm makes an effort to always give back to the community in which we work and live. Some people call this karma, but I call this doing the right thing and I'm so thankful that my aunt instilled this in me while I was a child.
Each Christmas Eve I think of my aunt and I wish I was a bit closer so I could once again hear her read the Christmas story. In honoring her traditions, if you happen to spend Christmas at my house, you will receive presents and most likely within your presents you will find a new pair for socks among them.
What Do You Think of Our New Patricia Theme?
I hope everyone loves our new non-profit WordPress theme as much as I do. I also hope the website template is used on countless charity and foundation websites across the world, so that my aunt's love for giving can continue to live on.
The theme is officially released and is available for purchase in our theme store. If you've purchased our Developer Pro Pack, Patricia is already waiting in your account and is ready for download.