We're happy to announce the release of Susanne, our newest Genesis theme available for purchase in our online store. Susanne is designed for internet savvy ladies who would like to create an online store to sell their crafts and homemade items.
Our Susanne demo utilizes WooCommerce and the theme is pre-styled for creating and managing an online storefront. We selected WooCommerce, because the codebase lightweight, secure and reliable. Another nice feature is that Susanne and WooCommerce both adhere to Schema and they are written in fully semantic HTML5 markup.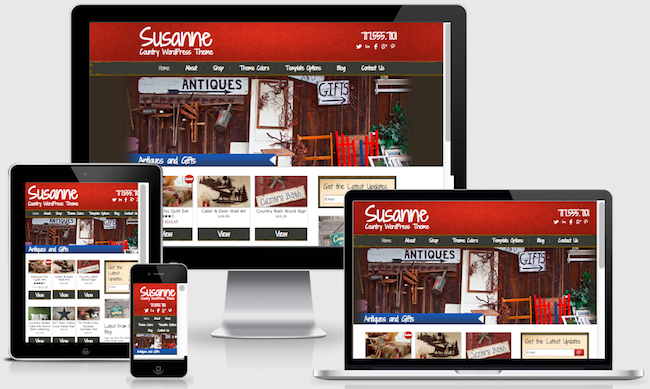 Susanne has five color options, lots of features, and it is SEO friendly. The theme is mobile responsive and includes featured post images, multiple sidebars, a widgetized home page, and an integrated blog.
The Woman Behind the Theme Name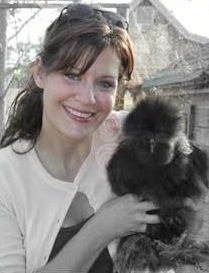 As with the rest of our stock themes, this template is named after one of my relatives. Susanne is my oldest sister. She is a city girl who converted to a country farmer. If you knew my sister (and me for that matter), you would realize this is a very surprising and funny transformation.
Susanne tends to always have something "going on" and is the extreme multitasking woman. She and her husband own a farm where they adopt a variety of small and large animals that are in need of a good home. Going to visit her is like people watching at a shopping mall, except for that you sit and watch the goats, sheep, chickens, and guineas. The guineas are my personal favorite. Ok, the guineas and the the goat that is constantly getting his head stuff in their fence. Somehow my sister has the patience to continuously pull this goat out day after day.
When not taking care of her growing animal population, she is homeschooling my niece and nephew. In between farming, cooking dinner, and school lessons she is thinking about marketing and sales. Remember I said she was a multitasking woman?
Like me, she loves WordPress and has used a number of our themes to create blogs, websites, and online stores. She was also kind enough to try out our first themes and be a beta tester for us. She helped me figure out what worked or didn't work for the average buyer, which is something any theme developer desperately needs.
Susanne has always been my personal cheerleader and has encouraged me along my journey of becoming an accidental entrepreneur. She has taken her role of big sister seriously and for this I am thankful.
Learn More About the New Theme
If you're looking for a female friendly WordPress theme that combines Genesis and WooCommerce, Susanne is a great option. Especially so if you want a storefront that looks unique and like no other WooCommerce theme.
Visit the Susanne demo >
Purchase the Susanne theme >
If you've purchased our Developer Pro Pack, Susanne is already waiting in your account and is ready for download.