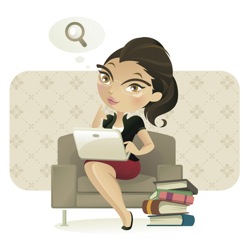 Happy Friday! It's that time to review this week's interesting blog posts, news and articles.
Our content includes a variety of articles from DMCA notices to design best practices for a website's home page and landing pages. We've also thrown in a video from Matt Cutts and some great goodies on Schema.
If you're interested in getting involved in the WordPress community face to face, we've included a list of upcoming WordCamps and the live WordSesh event.
So without further ado, the articles of interest for this week are…
Web Design and WordPress
Internet Marketing, SEO and Social Media
What would you like to see from Webmaster Tools in 2014?
Entrepreneurship, Business and Plain Old Fashion Goodness
Upcoming WordPress Events
WordCamp London – November 23
WordCamp Raleigh – November 23
WordCamp Sao Paulo – November 23
WordSesh – December 7
WordCamp Las Vegas – December 14
WordCamp Sevilla – December 14
As always, this is not an exhaustive list. If you know of any posts related to web design, WordPress or SEO then by all means do share! Post a comment below and let us and our readers know what we may have missed.