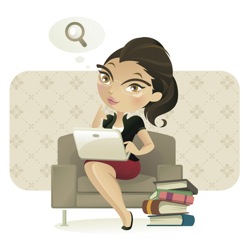 Happy Friday! It seems everyone is settling down the for the holidays and the internet is slowing to a crawl. Before you head off to that holiday event, take a moment and check out our list of interesting blog posts, news and articles.
Our content this week includes a variety of articles from best practices to reviews of SEO changes in 2013. I think my favorite posts are those that talk about my beloved WordPress community. Carrie Dils writes a raw post about her year in 2013 and Matt Medeiros talks about why he loves our community so much. What is even cooler is the WordPress community's effort to raise funds so Justin Tadlock can buy his dream house. We donated and I'm glad we did, because it is a small gesture to help support our fellow developers. In the land of WordPress, we have each others back and Justin's house adventure is just another example of this focus on community.
Web Design and WordPress
Internet Marketing, SEO and Social Media
Entrepreneurship, Business and Plain Old Fashion Goodness
Upcoming WordPress Events
WordCamp Phoenix – January 17-19 (so sad I'm missing this one)
WordCamp Paris – January 17-18
WordCamp Norway – January 25-26
WordCamp Baroda – January 25-26
WordCamp Prague – February 22

WordCamp St. Louis – March 1

WordCamp Lancaster – March 1
WordCamp Dayton – March 7-8
WordCamp Atlanta – March 14-15
WordCamp Charleston – May 17
As always, this is not an exhaustive list. If you know of any posts related to web design, WordPress or SEO then by all means do share! Post a comment below and let us and our readers know what we may have missed.
Many thanks to those of you who have emailed me with suggestions!