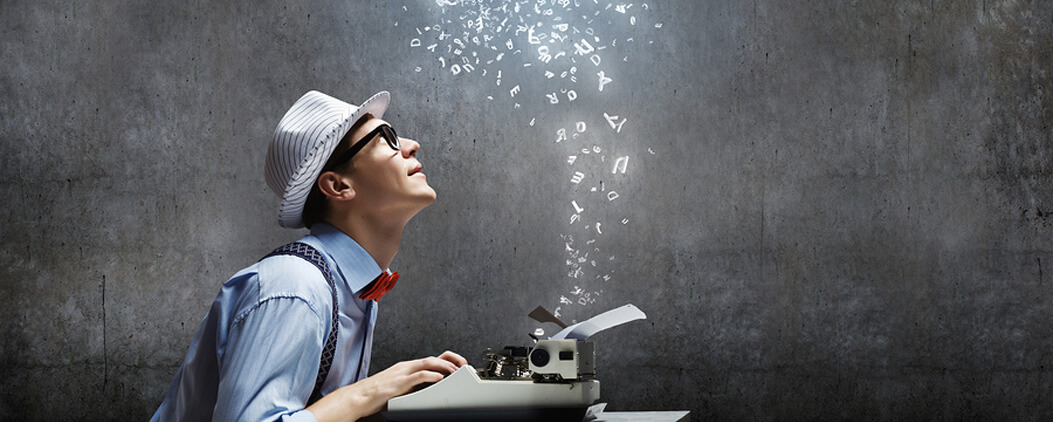 The topic of content marketing vs. SEO baffles me and honestly it has always confused me. I thought this discussion had been addressed and marketers knew it was no battle at all, but last week I realized it is still alive and well.
I was on a sales call and the marketer I was speaking with said she didn't believe in SEO. She said she believes you simply need to focus on content marketing and you'll be fine. I'm paraphrasing, but that sums up the comments.
The SEO consultant in me felt a knife gab into my heart and twist in a million different directions.
The Reality of Content Marketing and SEO
Content marketing and SEO do not compete with each other. Instead they are two parts of a more holistic marketing plan. Content marketing and SEO intertwine within this plan to drive success.
You cannot have strong SEO without having some form of content marketing. And while you can write and publish content on the web, for you to be truly successful at content marketing you need to utilizing SEO.
There should not be a content marketing vs. SEO discussion. Instead the question should focus on how one can best merge the two types of marketing tactics into one successful marketing program.
A Deeper Look into Content Marketing
Content marketing is the process of creating focused and compelling content. This content is generated with purpose and it is focused on serving a specific target market. A strong content marketing plan will include strategy, content creation, and promotion all concentrated on targeting potential customers at their various stages of the buying cycle. In larger, more complex buying cycles this can include targeting multiple buyer personas simultaneously.
Goals of Content Marketing
Brand awareness for an individual or company
Lead generation and conversions
Prospect nurturing
Revenue generation
Components of Content Marketing
Define objectives
Identify the target market and buyer personas
Document the prospect's buying cycle
Create a strategy and plan
Create compelling and useful content
Promote content
Define metrics and review available reporting
Content marketing focuses on the target audience, their needs, and the goal of building engagement.
A Deeper Look into SEO
SEO is an acronym for "search engine optimization." Websites are constantly competing for page one placement in the search engine results page. Practicing the best practices of SEO will help a website owner better position themselves in these search results and increase their visibility on the internet. This increase in visibility will then drive more traffic to their website.
SEO includes a large list of checks and balances that are comprised of small modifications to process, content, code, and design. When performed individually, these changes might have a small and immaterial impact on search rankings. When combined together in a formal process, these changes will have have a large impact on a page or post's placement in organic search results.
The higher the page or post ranks in search results, the greater the amount of traffic will flow to the website.
Goals of SEO
Discover the proper keywords that relate to a given target marketing or audience
Improve ranking of specific keywords in search engines
Drive visitor traffic to a website
Generate revenue
Components of SEO
Perform keyword research and define focused keywords
Establish a proper site structure by mapping focused keywords to content
Create compelling and useful content
Optimization content for on-page SEO factors
Promote content via social media
Build internal links to focused content
SEO focuses on keywords, build visibility in search, and driving greater website traffic.
So Who Wins the Content Marketing vs. SEO Battle?
No one, because there is no battle. These two marketing tactics go together like peanut butter and jelly.
You cannot have strong SEO without the creation of killer content. And you cannot reach the largest audience for your content marketing efforts if you don't have solid SEO in place.
A good marketer sees the value of utilizing both content marketing and SEO and using the two tactics to enhance the overall success rate of internet marketing efforts.
The larger question is how to best overcome the challenges today's marketers face. Let's look at three interesting statistics:
88% of B2B marketers use content marketing. (Content Marketing Institute)
Only 30% of B2B marketers feel their organization is effective at content marketing. (Content Marketing Institute)
Search is the #1 driver of website traffic. (Outbrain)
If you ask my opinion, a primary reason organizations are not certain about the effectiveness of content marketing is because they are forgetting to weave solid SEO into their content marketing efforts.
The more you can ignore the premise of content marketing vs. SEO and the more you intertwine the two, the more successful your marketing will become.