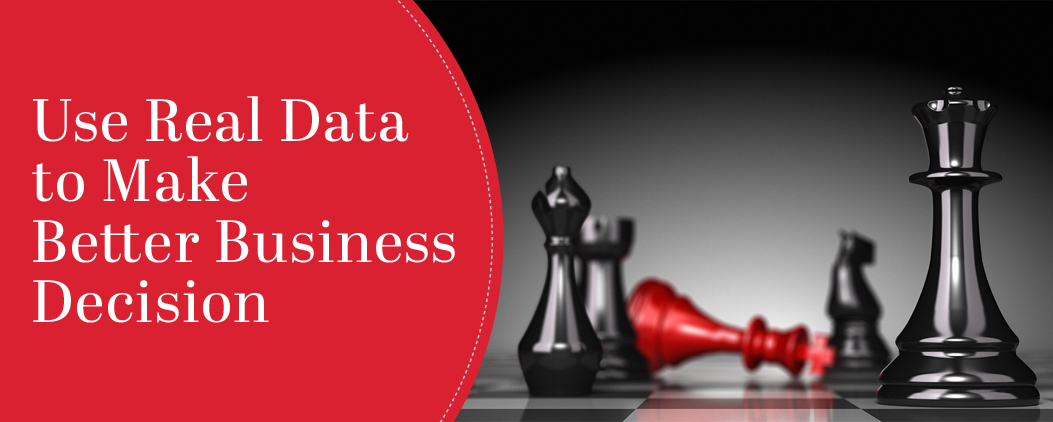 Having access to accurate marketing data is powerful. It helps you make better business decisions because you have a clearer picture of your business, your target market, and your ability to attract new customers.
With real data you have power. This is because you are creating a marketing strategy based on something tangible and not based on a passing idea or a whim.
This month I had an opportunity to speak at WordCamp Chicago. While we were in the Q&A part of my presentation, I was asked a lot about the success of our WordPress theme store. My response to many of the questions was our strong focus on marketing data.
Data Has Been a Core Element of Our Success and Growth
My background is in ERP software and CRM systems. I worked with enterprise software for ten years and this forced me to be mindful of data and trends. In my past work life I not only sold enterprise software, I literally created the requirements for our software's CRM module. I would also train our clients how to use this software and consult with them on the best options for their organization. I was immersed in data each and every day. And after a while, I actually started to like it.
Because I was constantly surrounded by data, I learned how to use this information and convert data into solid decisions business. At the time I didn't realize the value of this, but as a business owner, I now know it is critical to long-term success.
At my old company I could quickly tell you key data points that included:
The source (internet, trade show, referral, etc.) of each lead
The average cost of leads by source
The percentage each lead source had in our overall lead pool
The most effective lead sources
How many telemarketing calls were made on average to create one "warm" lead
How long each lead took (by source) to close into a tangible sale
How long a telemarketing lead took to close versus an internet lead
Having access to all of this marketing data gave me power. It allowed to me explain to our CEO that internet leads were not only driving the majority of our sales, they closed in a fraction of the time. And by fraction, I mean weeks versus months.
This power also gave me the ability to make better decisions. As the head of marketing, I knew how to best allocate our marketing dollars, which translated into a well-spent marketing budget, which in turn led to greater sales.
In my current role at Web Savvy Marketing I don't quite have a CRM system that was designed all around me. Sadly, I have to use off the shelf software. But I still have enough solid tools to help me make decisions. And guess what? Most of my tools are free and readily available.
My favorite marketing data tools include:
Google Analytics – This free tool allows you to see visitor activity within your website. You can see how many visitors arrive each day, as well as where visitors came from and what pages, posts, or products they visited. What I love most is the ability to perform conversion tracking. This allows you to see how many contact submissions, newsletter sign ups, or products are purchased over time and details about these conversions such as source, page views, and time spent on site.
Google Webmaster Tools – This free tool allows you to see your website in the eyes of Google. You will see which web pages show up most in search, what search terms you rank for, and how Google views your site's health in regards to meta titles, meta descriptions, and inbound links.
Google Trends – Google Trends allows you to see search traffic over time for a given search term or phrase. This allows you to know if your targeted phrase is up or down in real user searches. You can also use the tool to view related phrases or topics and geographical interest.
Google Adwords Keyword Planner – I don't actually buy pay per click advertising, but I use Google's free tool to review search volumes and obtain ideas for additional phrases we might want to target. While this tools is great for validating a term's search volume, I do find it limited and it always feels like it is pushing me towards words people bid on for PPC. Nonetheless it is still very useful and I am in it digging around for every SEO client we assist.
WordPress SEO by Yoast – We've covered a lot about this WordPress SEO plugin in previous posts. From a data standpoint, the plugin gives me immediate feedback on the health of my website content on a page and post level. I immediately know if I need to address on-page SEO issues.
Alexa – This free tool allows you to pop in a URL and see statistics about the visitors and traffic. While I know not all of the data is 100% accurate, it does give you a good overview of your site and that of your competitors. Site data includes overall site ranking in relationship to other websites, top keywords, bounce rates, visitor demographics, and upstream websites.
So how to I use these tools in developing a real life marketing strategy? In a lot of different ways, but all geared towards helping be figure out:
Validating product and service ideas
Determining if we can win in organic search on specific keyword terms
Competitor research
Fine tuning our target market
Reviewing where our web traffic comes from and validating if our efforts for driving referral traffic are working
Ascertaining what web traffic converts to leads and sales on the website
Reviewing our onsite sales funnel to compare cart, checkout, and sale activity
The above list is just a sample of the data we review. But it gives you an idea of the amount of marketing information that available for free.
This data not only steers us in the right direction, it prevents us from wasting money on developing overly competitive products, targeting ill-fit customers, or missing out on great search terms.
Are You Using Marketing Data to Make Better Decisions?
If you are not using the above data points to improve your marketing strategy and revenue stream, now is the time.
The tools I mentioned are only a few that are available on the web for free. There are many more great tools you can subscribe to or purchase.
The key is to start accumulating data so you can dig in. You'll never know what you might find hidden right under your nose.