WordPress has long been a favorite of non-profit companies. And while there have been many options available for accepting donations on a website, none of been quite as easy to implement as Give – a new WordPress donation plugin.
Before the Give plugin was released, most WordPress users would utilize a PayPal donation button, Gravity Forms, or WooCommerce to accept online donations. While all three sound easy enough, they are not quite as simple and focused as using a WordPress plugin focused entirely on the process of accepting donations.
I first heard about the Give plugin at WordCamp San Diego. I was a speaker at this conference and the plugin developers were sharing information about it in the sponsor area of the event. As soon as I received the basics of the plugin's features, I knew it would be a perfect solution for non-profits.
And when I remembered one of our top selling themes was a non-profit theme, I was even more happy. This plugin will make an ideal add-on for Patricia, our WordPress theme designed specially for non-profit usage.
An Overview of the WordPress Donation Plugin
Some plugin highlights include:
Simple and Easy to Use – Simply install and activate the plugin, then quickly use the form creator to generate donation options.
Zero Commissions – The money brought in using Give does not incur any fees.
Lots of Plugin Add-ons – The WordPress plugin is free, but the developer does offer premium features that may be purchased as needed. This allows you to extend the plugin with the exact features you need.
Great Support – Along with the plugin is a support team that is dedicated, fast to respond, and always willing to squash bugs and help troubleshoot.
Donation features include the following options:
Goal tracking per form
Simple and pain free giving
Zero commission charges
Own all your donation data
Accept single, custom, and multi-level donations
Easy to customize and enhance
Robust reporting features
Customizable emails
PayPal standard and offline payments
Custom user roles
Dedicated support and development
Example Screen Shots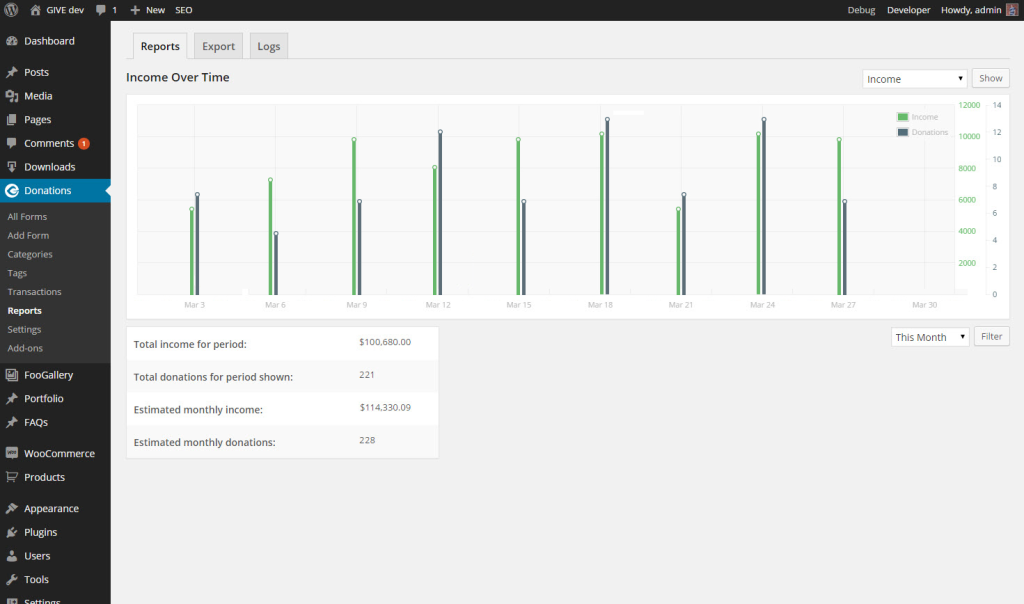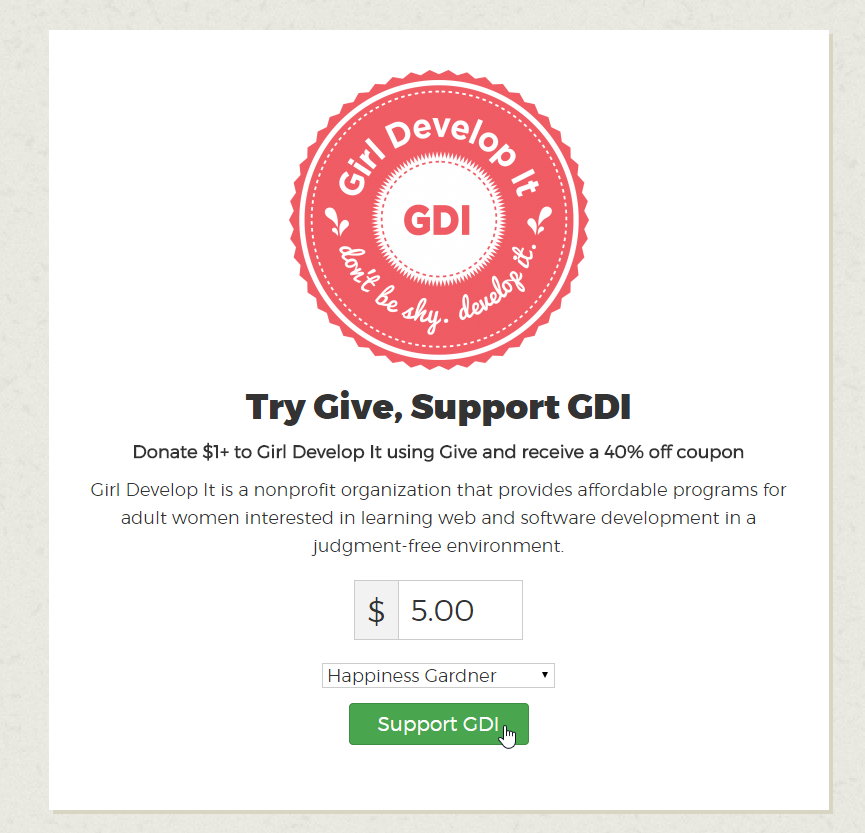 Give Already Has Some Great User Feedback
I mentioned earlier that this donation plugin has great support. The 5 star reviews on WordPress.org are a clear indication of this statement. Here is just an example of what I found online:
I am over the moon with the immediate and spot-on help I received from Give Support! I can make a wordpress website and I can do basic style tweaks related to copy but I cannot code like a coder can. The form needed tweaking. I contacted Give for help. They asked me to doodle the changes I wanted and show them. With a badly drawn version of what I was after made with a sharpie and a napkin, Give Support had my form looking super-stylin' and streamlined hours later. I would hug Give Support if I could. Squeezy hug 🙂
Andrea Coombs on August 24, 2015
I can tell you how wonderful the plugin is, but I don't think I can say it quite as nicely as Andrea did. Real user comments and feedback are invaluable when considering WordPress themes and plugins.
A Real-World Use Case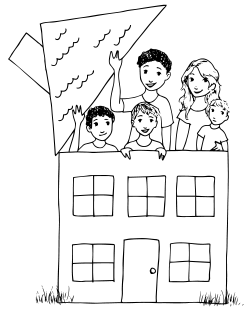 My friend and fellow WordPress developer, Marc Benzakein, has been using this plugin on his personal website called From Two to Five OverNight.
Marc and his lovely wife Jessica had two children of their own, then took in three more because these siblings were in need. In the last few weeks, they came across four more children and a single mom who needed financial and emotional assistance so they once again decided to help. Marc and Jessica are now taking care of these new children while the mother gets back on her feet.
You can see Marc and Jessica on a podcast they recorded last week by visiting OfficeHours.fm.
Marc has been using the plugin to help raise money for these new arrivals and their mother. I donated and I would love you to as well if you are in the position to do so.
Why part with your money? Because you rarely run into people like Marc and Jessica. Especially those who do such good deeds for the sole purpose of doing good.
Jessica grew up in the foster system and knows first hand what a loving adult can do for a child in need. If you've read my blog or listened to me on a podcast, you'll know I do as well. Marc and Jessica are imprinting on all of these children and they will leave a lasting mark on them that will go forward with them into adulthood.
If you have a few dollars to spare, head on over to Marc and Jessica's blog and donate. You'll see how the WordPress donation plugin works and you'll be helping seven children in need along the way.