While the concept of communal relations and interest led associations dates back to Confucius, the definition of community is constantly being redefined as civilization advances. Technology, and in particular the internet, has taken the concept of community to a completely new level. Social media has not only fueled the growth of communities, it has forced it to evolve.
Psychology and sociology have always fascinated me. My love for these subject areas almost surpasses my infatuation with technology. This week my two passions came together in a way that only WordPress can facilitate.
Com·mu·ni·ty is defined as (1.) a group of people living in the same place or having a particular characteristic in common and (2.) a feeling of fellowship with others, as a result of sharing common attitudes, interests, and goals.
While the WordPress community may not apply to the geographical reference, the WordPress community has the later definition of fellowship and common interests wrapped up tight.
The Power of Virtual Friends
My physical friends and family do not understand my interest in my virtual friends and colleagues.  To them we are nerds who obsess over code and marketing. To them we are acquaintances and part of faux relationships. They are wrong and this week was a wonderful example of why their theory is incorrect.
Over the weekend the Copyblogger (folks behind the Genesis Framework) team met up in Colorado. While there they had some free time before departure on Sunday, so our Chris Cree (you know him as our support forum rock star) and his wife Lisa met up with Andrea and Ron Rennick from the StudioPress support forum. Although these four have know each other for years, physical interaction has been intermittent.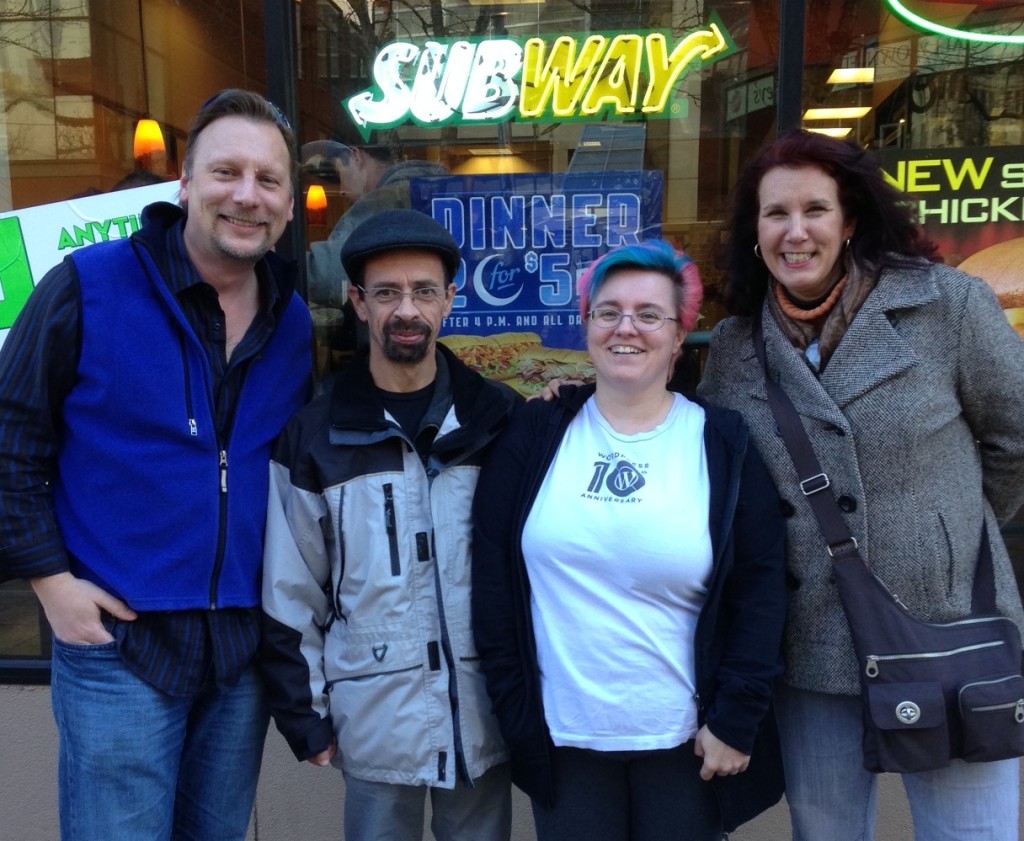 Ron and Andrea were set to fly out on Sunday and return home to Canada via a layover in Detroit. If you've followed the news recently you'll know the Midwest was hit hard with freakish fall storms. Consequently, Andrea and Ron were stuck in Detroit for two nights, while Andrea's luggage headed on to Canada.
On Monday I started to notice activity on Twitter and eventually realized what was happening. Angie Meeker (a Columbus Ohio WordPress developer) asked Deborah Edwards-Onoro (a local Detroit WordPress developer) to provide emergency assistance to the Rennicks. Deborah was in Florida but immediately began stressing over their situation, because well, she's just one of the nicest people I know. Before I realize it, I'm rearranging my afternoon and offering to drive to the airport to pick up Andrea and Ron for a quick trip to Target and clean clothing for Andrea.
While you may think this is normal, I'll qualify the situation by stating I had never met Ron and Andrea is real life. They are what my physical friends would consider my faux relationships. But these two wonderful people are part of my WordPress community and we have previously interacted on a number of occasions.
My afternoon turned into a rush hour drive, a pick up at a not so lovely motel, and a pursuit of clean clothing and some deodorant for my stranded colleagues. Along the way we chatted, giggled to my GPS lady, found some funky Chinese food, and watched the local fire department in action.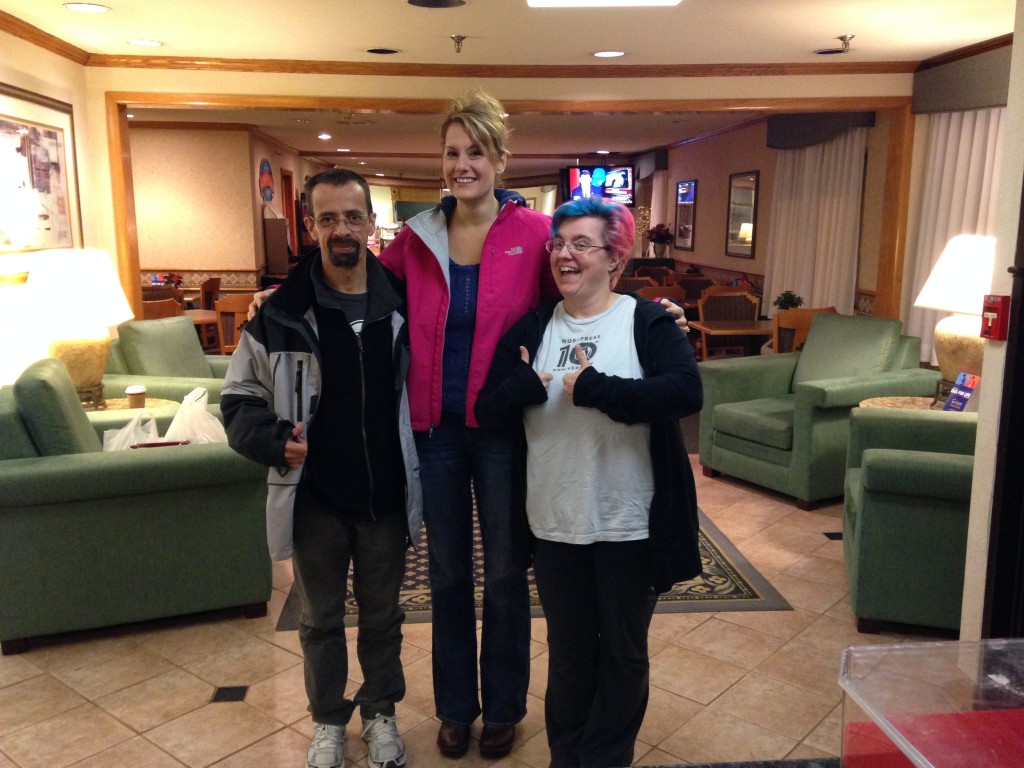 Andrea referred to our adventure as a "hilarious epic time". And it was fun, albeit a bit strange. I could not have predicted my day to unfold as it did, but I would not change the course of events if I could. I was thrilled with the opportunity to meet Ron and Andrea in person and to help someone in my WordPress community. I was also elated that I could do something that would thank Ron and Andrea for their ongoing support of our company.
The Pursuit of Clean Underwear and a Common Good
Am I crazy or unique? While some may describe me as crazy, I'm not anywhere close to being unique. I am part of an international community that is extremely close. We tweet, email, Skype, Facebook, and we eventually meet up in person at WordCamps around the world. We are a group of likeminded people who have come together by choice, all in the pursuit of common goals.
While many of us may be direct competitors, we rarely ever feel like such. Instead we consider each other friends and we have each other's back. Whether you need a code snippet for a client project or an emergency trip in search of clean underwear, someone will come to your aid. It is what makes our community so special and it is why I love it as much as I do.
If you're reading this blog post and you're considering moving to a WordPress website, know that this community is as dedicated to our clients as we are each other. This dedication is the reason people dedicated massive amounts of unpaid hours to contribute to the software's core, answer forum questions, publish free tutorials or plan a WordCamp. It is dedication to a greater good and to each other.
You will not find another community as strong, as close or as passionate about what they do, the people they help, and each other.