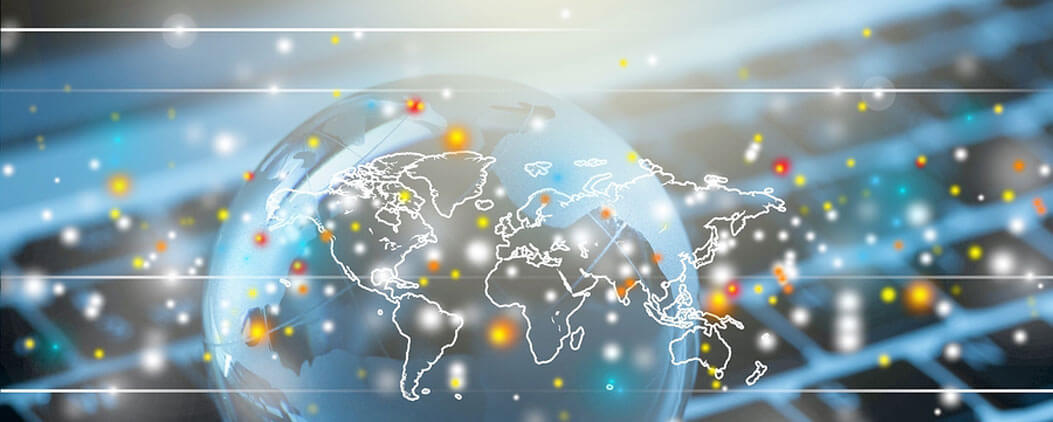 In 2016 I fell back in love with SEO. I truly did and I didn't even notice it happening until late in the year.
A large part of this transformation was because I saw an increasing need to help people understand what SEO is and why it matters. I spent a great deal of time coaching, educating, and working on SEO consulting projects.
As I think about how SEO changed in 2016, I realize part of my regained love for SEO was due to the fact that 2016 was a unbelievable and crazy year of SEO changes and advancements.
I am the type of person who needs personal growth and continued learning. The SEO industry was all about continued learning in 2016 and I think this is a major factor in me regaining my love for this skill-set.
I thought it would be fun to review what occurred in 2016 and think forward to how SEO might look in 2017. And honestly, my 2017 comments are just assumptions based on what we've seen in 2016. If 2016 taught me anything, I know that we SEO consultants have no idea what is really coming down the pipe.
A Summary of SEO Activity in 2016
Crack down on obnoxious pop ups in mobile
Move to mobile first indexing
Greater use of schema options within search
Increased presence of rich answers within the knowledge graph – aka position zero in Google
Introduction of rich cards
Push for SSL and HTTPS based websites
Push for greater AMP usage and adoption
Progressive web apps education
Smarter search results brought on by longer search phrases
Greater crack down on malware infested websites
Greater integration of Google Search Console and Google Analytics
Removal of volume data in Google Adwords Keyword Planer for non-advertisers
While that may not seem like a lot of activity for some, it was and it significantly upped the game for website developers and SEO consultants.
SEO Shifts I'm Expecting in 2017
I don't have a crystal ball, so I can't give you a definitive guide for what's coming in 2017. I can tell you what my gut tells me based on what we've seen in the later part of 2016. Here are my thoughts on 2017 and where we might be headed:
Voice search is currently 20% of searches and I see this number growing even further. So much so that I just bought a Google Home device so I can play with it myself. This change is going to produce longer and more sophisticated search phrases, which will make keyword research and site mapping a whole lot more interesting.
AMP will continue to grow in both adoption and in requirements by Google. We first saw news based websites jump on the AMP bandwagon, but I believe this will shift with more and more mainstream website owners migrating to this technology. This means AMP extends past enterprise level organizations and starts to scale down into mid-market and small business.
Progressive web apps will become more popular as we see a greater number of new internet users arrive from countries that have low quality connections. I don't see this pushing down into small business, but I would expect enterprise level organizations taking note.
The user experience becomes a greater part of the holistic SEO engagement. You can't have great SEO without a solid user experience and as Google pays more and more attention to onsite website metrics, the need to create a premium user experience with become even more pertinent.
There has been a long-time focus on keywords and page one ranking in search. As we move away from standard desktop devices and we move into more sophisticated search, I see successful SEO campaigns putting a very larger emphasis on identifying and solving a user's problems. While keywords are still a part of this process, this process shifts to place more focus on target market, the human visitor, and their problems.
Google placed a major emphasis on HTTPS/SSL websites in 2016 and I do not see that changing in 2017. Instead of "we'd like" your website to be HTTPS, I see the message shifting to get your site secure or else.
Mobile friendly websites will no longer be an option. Instead mobile friendly websites will be required. Google now has more users searching on mobile than on desktop. This was a major shift and I can only see this trend expanding further. Watching my daughter watch Netflix on her phone over her desktop is a constant reminder that new internet users will use phones over desktop computers and younger generations are physically attached to their mobile devices. Surely Google sees this too since they are switching to mobile first indexing in (original date was January of 2017) 2018. If you're website is not mobile responsive or you are forcing a very scaled down version of your website on mobile, you need to take note. Your business, website traffic, and conversions are about to change.
The growth of schema in 2016 was great to watch and Google will surely continue this usage in 2017 as it roles out more search results influenced by schema. And why wouldn't it? Schema helps Google better understand your content, which helps it provide better results, which will help it better respond to more advanced search requests.
We always knew website performance was important to human users, but in 2016 it was very apparent that it is a priority of search engines as well. And honestly, why shouldn't it be? It produces the double benefit of increasing the search engines ability to crawl the website while also aiding in enhancing the user experience for human visitors. I do not see this shift leaving us in 2017. Instead I see the search engines providing more education on the need for improved performance and speed, which will push website owners away from low end shared hosting and move them towards higher-end managed hosting.
As hard as it is for me to admit this, I see less and less emphasis on a keyword's rank in search due to shrinking page one space. Keywords will still be important, but the constant tracking of a numbered keyword rank begins to be a bit futile. Google is constantly adding more and more versions of search results pages, which makes a concrete rank for a given keyword phrase harder to nail down. This means SEO consultants and website owners need to reorient their thinking so success isn't valued based on rank for a keyword. Success should be measured  and extended into visits, time on page, and conversions as much more measurable data points. While I've long looked at SEO this way, in 2017 it is going to be a requirement and no longer optional.
What Does this Mean for You?
I know I have a mix of end users (website owners) and WordPress developers who read my blog, so I'll break this answer down into those two groups. 
Website Developers:
You simply cannot ignore the technical aspects of SEO. You could get by in the past, but SEO is becoming more technical and you are a part of executing that technology. You have to beef up your knowledge and ability to execute key technologies like AMP, PWA, and SSL deployments.
You cannot ignore how SEO will alter your ability to obtain new clients. The shrinking space within page one search results will make it harder to appear in search. This means you need to learn SEO and apply it to your business.
If you don't have a good grasp on website performance and optimization, now is the time to learn about it. The more you know, the more you can help your clients excel in search.
Website Owners:
Hire web developers that have a solid understanding of current day SEO. That redesign you're planning can completely take down your existing SEO if your website developer doesn't understand the importance of site architecture, 301 redirects, and proper coding. I've spent much to much time in 2016 explaining what went wrong on work other developers did in redesigns.
Understand that SEO tactics from five years ago won't work in today's environment. Today's SEO is as much sophisticated and technical. It isn't just link building you can outsource. It is strategy, so broaden your knowledge base or higher a firm who can help.
Make sure your website is ready for the technologies mentioned above – mobile first indexing, AMP, PWA, SSL. You won't need them all, but you will need some. Learn about them and understand that switching to SSL (for example) is more than just buying a certificate.
Move to a website host that can deliver premium speed and performance. I recommend Liquid Web's managed WordPress hosting and I've been very pleased with their performance.
Make friends with your Google Search Console account and become intimate with the data. You'll need it to thrive in 2017.
What are Your Thoughts?
These are my observations and thoughts, but I'd love to hear what you're thinking. Feel free to drop a comment below to argue, confirm, and/or just share your own thoughts on how SEO is shifting.