For the last few years social media has been the talk of the internet.  Websites like Quora and Pinterest have become the Cinderella stories of the tech world.  What originally started out as a novelty, has now become an integral part of SEO and content marketing tactics.  Everyone wants to be seen on these social networking websites or be heard talking about how cool they are to use for marketing.
My Travels Within the World of Social Media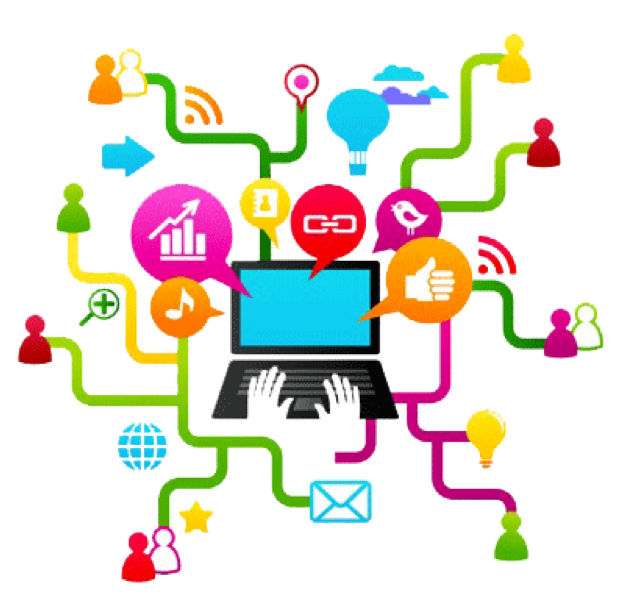 My social media experience started with Facebook.  It was just at the start of the social networking craze.  I was interviewing au pairs (aka overseas nannies) and I would friend potential hires on Facebook so I could check out their profiles.  This was very beneficial to my interviewing, as not one au pair ignored my request.  What I didn't realize was that in a few years, social media was going to be integral in everything I do to promote my business or my client's websites.
As the years past, I moved from Facebook to LinkedIn and then onto Twitter and Quora.  I set my profile up on popular websites like Focus.com or Google+ and like many, became addicted to my favorites.  I browse social media websites while I wake up with coffee each morning.  It isn't just for business, social media helps keeps me sane.
I've recently discovered the joys of Pinterest and I love the ease of pinning images and websites.  I wasn't sure if Pinterest was more than a passing mommy fad, but I thought I'd give it a try.  What surprised me was that I actually liked it and found use for it within my work life.
Social Media as an Important Weapon in Your Marketing Arsenal
Social media has changed the way we view the world and the way we interact with each other.  It is more than a fad or a distraction.  It is a marketing tool and a powerful weapon for your SEO arsenal.  It is a necessity for doing business or even promoting your business on the internet.
While our firm focuses a lot of website design and premium WordPress themes, we also teach clients about social media marketing.  Throughout our website development projects I preach the benefits of social media and I encourage clients to highlight their social media activity on their new websites.  Not every website will be suitable for a Pinterest icon or a Twitter feed, but the website should use something social media related.  It doesn't matter if you are B2B or B2C based, marketers should be driving traffic from social media referrals, likes, pins, and retweets.
Why should you care about social media?  It connects you with people! These same people are your current customers or possibly your potential prospects.  Social media interactions are part of the search engines algorithms and thus play a role in determining if your website will score well for a particular keyword or phrase.  Social media is also an easy way to get quick feedback about your product, service, or company.  And most importantly, social media drives website traffic.
Five Social Media Websites Every Marketer Should Consider
If you're new to it, social media can be overwhelming.  Each social network has its own set of best practices, rules of engagement, and social norms.  They all operate differently and they all have their own quirks and bugs to work through.  My advice is to start with one social network, get your feet wet, and then begin to explore more.  Walk before you run, stumble, and fall flat on your face.
My recommend social media websites include:
Like I said, not every social media website is going to be a perfect solution for every marketer, blogger, or business.  But there will be at least one or two that are natural fits.  Find your social media sweet spot and use it wisely.   Build out your profile or page, then stay active on your account so you can fully obtain the benefits social media can offer.