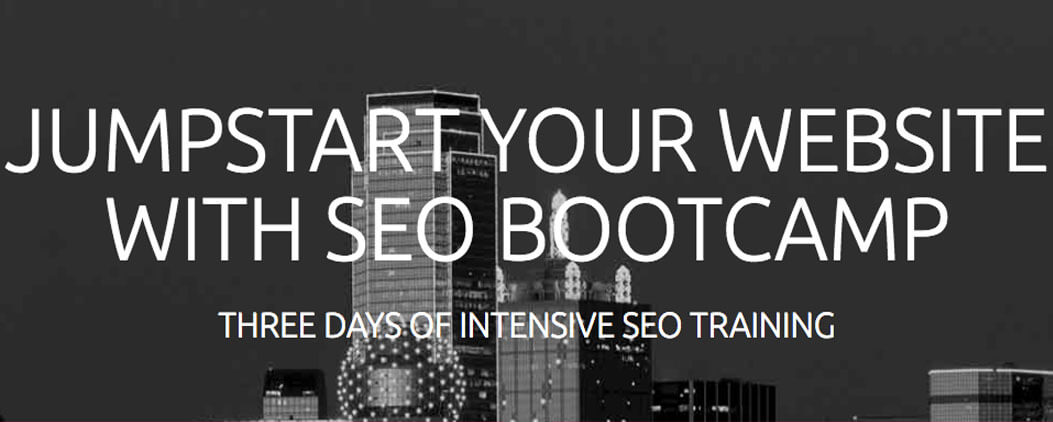 I am super excited to announce open registration for SEO Bootcamp. This is an onsite, interactive training session that is taking place this winter. We're holding three days of intensive SEO training in a hands-on, collaborative setting.
The Backstory on Hatching the Event
I've been doing group training sessions since 1995. Back then it was operational training for businesses my company had recently acquired. I had to mix in how-to instructions with empathy for employees who were in massive transition. I enjoyed it and the travel I experienced.
A few years later I found myself traveling around the United States and Canada training companies on using ERP software. That training would be days of how-to discussion on product input, bill of materials, production schedules, sales order entry, and journal entries. Sounds stimulating right? I actually really loved it. I was helping people and giving them a path to improved business operations and success.
A year or two after I founded Web Savvy Marketing, I was back at onsite training. This time it was customized bootcamps for SEO, blogging, and social media. I thoroughly enjoyed these onsite training sessions, but I just didn't have a lot of time to execute them. They took a lot of preparation and then time onsite with our clients, which conflicted with the growth of our custom website design and development services.
This year I launched our online SEO course and after really great sales and customer reviews, I could see there was a void in high quality SEO training. Insert some relentless prompting from my friend Cory Miller and the idea for SEOBootcamp.com was hatched. Cory reminded me that I teach an SEO process, not just SEO tactics and very few people could or do offer this type of training. And as usual, he was right.
And this was the birth of SEO Bootcamp and my return to classroom training. I cannot wait to get back into the onsite training environment that SEO Bootcamp offers.
Our First SEO Workshop is Coming This Winter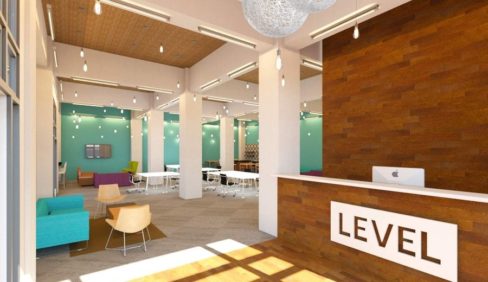 January 11-13, 2017 will be our first SEO Bootcamp. This will take place in Dallas, Texas in the heart of the downtown area.
We picked this area because it was centrally located with hotels and restaurants close by, it offers a great meeting space, and the venue has fiber for high speed internet. All good things for SEO training.
Carrie Dils and Cory Miller will be joining me at SEO Bootcamp. They'll help execute logistics, make sure students are happy, and step in for homework review and feedback. I've worked with Carrie and Cory on SEO, so they know my process well and they are eager to help get this process out to others.
Review the SEO Bootcamp schedule and agenda for all three days.
You might be wondering how this training will differ from other training options you've encountered.
Here is why I love the onsite session and think its an optimal training environment for learning SEO:
You'll have homework before arriving to the workshop
You'll have in class exercises on competitive research reviews, keyword research, site mapping, and on-page optimization
You'll have homework to do at night after class
We'll review your work so you know if you're on the right path
Notice there was nothing there about selling SEO services. That is not at all my goal. Instead my goal is entirely focused on:
Teaching you SEO best practices
Showing you how to properly perform SEO on your own
Empowering you to take SEO back in-house and within your own control
Freeing up funds being spent on PPC advertising or external SEO consultants
Justifying the Cost of Onsite SEO Training
You might be asking yourself how you can justify the cost to yourself, CFO, or employer. Let me compare the numbers for you and show you why this is an easy task. I'll use what people are spending right now on PPC and SEO consulting to illustrate the cost benefit of SEO Bootcamp.
In the last week I've had two different prospects share advertising costs:
A small business told me they are paying $4,000 per month on pay per click ads.
A mid-market company told they were paying over $120,000 per month on online advertising.
I do not lie. Those numbers are real. I even used a third party website to validate the second one before posting this article.
Now consider the opportunity of replacing that monthly ad spend with organic SEO that lasts month after month. That is a huge lift to the bottom line.
Here is what I typically charge for my SEO consulting:
Hourly SEO Consulting = $200
Standalone SEO Projects = $7,500 – $20,000
Monthly SEO Retainers = $1,000 – $5,000
Customized SEO Bootcamps = $5,000
Our Dallas event is not anywhere close to those figures, which makes it a steal when you consider we're educating you so you take away that knowledge and use it for long-term SEO activity and traffic growth.
Empowerment is the key.
I want to empower you to research, plan, execute, and track SEO on your own so you can control your own destiny online. And hopefully reduce the amount you're spending on advertising, cold calls, mailings, and events.
Registration is Limited
The event has two full days of SEO training and then an optional third day of collaboration and one-on-one coaching.
We are limiting tickets to 40 students on days one and two then only 10 students on day three. We're doing this to maximize the learning opportunity for attendees.
Tickets are being sold on a first come first serve basis. We've already started to sell tickets, so that available number of seats is decreasing with each ticket purchase.
Join Me in Dallas
One of our first ticket sales was to an existing client. For me this is special because I rarely get to meet clients in person. It's the downside of selling products and services at an international level.
I'd love to meet you in person and have you in our classroom, so consider joining us this winter for an awesome SEO event.
Learn more about the workshop at SEOBootcamp.com.
If you have questions, feel free to shoot me an inquiry via our contact page or just drop a comment below.