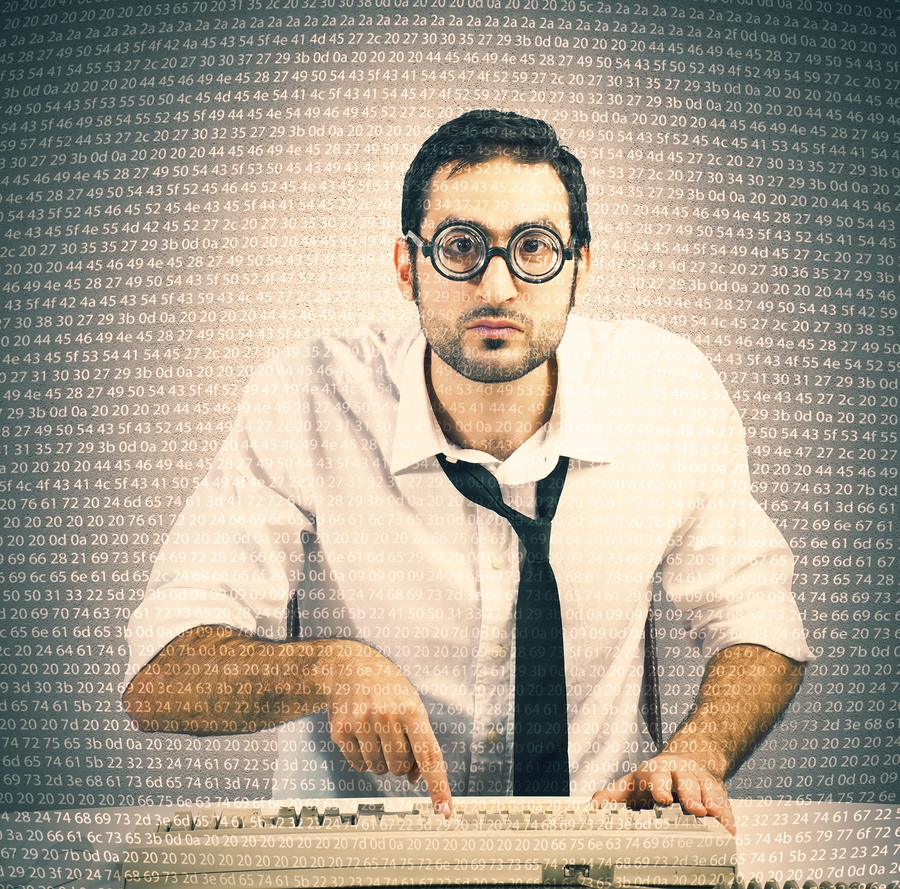 Did you know that WordPress now commands 22% of the internet. Did you know that the Genesis framework is considered the benchmark for WordPress coding? Did you know this combination makes it incredibly difficult to hire a quality Genesis developer?
The Real-World Scenario
A number of months ago I received an inquiry from a very nice lady named Janet. She wanted to convert her e-commerce website to WordPress and wanted Genesis as her framework. Janet and I spoke in email and then Janet got sidetracked with life and a month or so passed. When Janet returned we were a bit overloaded with clients, so I could not provide immediate assistance to her. I liked Janet, so I tried to refer her to other Genesis developers. Unfortunately everyone seemed to be busy or unavailable.
It's another month later and Janet is back and checking on our calendar. She is still looking for a Genesis developer who is WooCommerce savvy. Thankfully, this time our calendar isn't as full.
The Frustration of Searching
I realized how frustrating it must be for real people (non WordPress people) to sift through software coders and locate the right type of web developer for their project. After all, real people don't speak code so they probably have a really hard time telling one Genesis developer from another.
To make matters worse, real people can't always judge the magnitude of a web project because they don't code for a living. What seems simple in concept might be really difficult to code. It is always doable, but sometimes there isn't an easy option to convert a concept into reality. It requires an advanced coder to execute.
My heart goes out to these folks, because the level of frustration they must feel at times has to be high. It's the negative part of WordPress' growth.
The Variation in Genesis Developers
Below is a simple overview of Genesis developers and a breakout of different types of service providers.
It excludes websites like oDesk and Elance, because I don't believe in this approach. I've fixed a lot of websites that were built for $7 per hour. You cannot expect to pay $7 per hour for quality code, so just don't go that route.
Part-Timer Developer – The part-timer is someone who has a regular 9-5 job and moonlights as a Genesis developer. They'll be really cheap, but they're also not always available and the skill-set is a mystery. If you decide to higher a part-timer, make sure you ask how long they've been working with WordPress and Genesis, then check their portfolio of work to make sure they have some experience.
Fixer – The fixers are people who jump in when something goes wrong. You'd be surprised at how many funny situations I've read about in email. It happens. Especially if you're a real person hacking a PHP file and you can't read PHP code. WP Site Care is a perfect example of a fixer. They jump in and just fix things. Simple and quick is their specialty. If you have a small project, you've lost your logo, or you've locked yourself out of your site, WP Site Care will rescue you and do it quick. They're so good, they should really wear superhero capes.
Customization Specialist – The WordPress community has a lot of these types of developers. The customization specialist is someone who can take an existing Genesis theme and customize it to meet a client's specific needs. Some of these folks have a solid eye for design, while others are stronger on the coding side. In a lot of cases these folks don't have the skill-set of a more advanced WordPress developer, but they can create some really good websites and they can keep costs down because they use a stock Genesis theme as the basis of the project. The negative of this group is the skill-set can vary greatly. Some are just starting out with WordPress and know little about PHP and CSS, while others may have been working with WordPress for many years and have excellent skills. The benefit of this group is they are wonderful with the small businesses. They are not only economical, they also have time to help out and advise on the basics of optimization or social media. They make a great long-term partner for small businesses.
Unicorn – The Genesis unicorn is a hybrid of designer and coder. This type of developer is rare, yet also in high demand. I get a lot of inquiries where people want to be able to work directly with someone who has a skill-set for graphic design and can also transfer a client's vision into code. The problem with this group is they are extremely rare. We lack people like this in our community because unicorns are hard to come by. I know of only two people that are unicorns within the Genesis community.
WordPress Developer – The WordPress developer is our community's core. They are the heart of Genesis and the good people who participate within the community and play active roles in it. They are not designers, but true coders who know the ins and outs of Genesis. They can transform a PSD design file into Genesis or help wrangle some code into an awesome plugin. They will eagerly identify themselves as "developers" and will also quickly state they do not do design. If you need solid coding, this is a great option for you.
Hardcore Developer – The hardcore developer is someone who only writes code – good solid code that does amazing things. They are the protectors of our best practices and they keep the coding bar as high for everyone else. They don't touch graphic design and they probably don't have an eye for design. But that's ok, because you're not hiring them for graphic design. You simply want their excellent coding skills. If you have a difficult job to do in Genesis, the hardcore Genesis developer will be able to get it done. The downside of this group is they are expensive and it is very difficult to get on their calendar because they have a long list of clients already waiting.
Design Firm – The design firm is typically the most expensive group and this is because you are hiring a team. At a minimum you have a graphic designer and a coder. On a Web Savvy project you get a graphic designer, a developer for PSD to Genesis conversion, a developer for code audit and server migration, a content entry specialist, an SEO consultant, and a project manager. That's a whole lot of people, which provides a well-rounded project, but also higher project rates. Design firms can be smaller firms like ours or large firms that work on larger scale projects for enterprise customers. The benefit of hiring a firm is you get a solid team executing your project. It will include a professional graphic designer, and top-notch coder, a project plan and structure. The downside is the firm take at least six weeks to execute the project because of the structure and comprehensive approach to website design.
The Budget
If you've read through my list, you might still be wondering which one is right for you. I'll tell you in many cases, I think it comes down to budget and less about needs. Budget can quickly qualify out developers.
Budgetary expectations for Genesis developers:
You can probably retain the part-timer for about $50 per hour.
The fixer will run about $100 per hour, but they are readily available so they are worth every penny.
The customization specialist and unicorn will want at least $75 per hour and will usually work on projects between $500 – $2,500.
The WordPress developer runs $100 per hour and up. Their projects are typically within the $2,500 – $5,000 range.
The hardcore WordPress developer runs $150 per hour and up. Their projects are typically within the $2,500 – $10,000 range. They are more expensive, but when you need them, they are worth the money.
The design firm will run between $100 and $200 per hour depending on the team member and task. Their projects will run between $3,000 and $20,000. This is a wide range, but that is because they have a broader service offering.
The key is to balance what you need with what you can spend. And in the end you might need to adjust your list of wants down or adjust your budget up.
I know from my own experience that at least half of the people I speak to have a budget that is not well matched to their list of needs. And in the vast majority of the cases, it is because they have a great idea that sounds simple, but takes some advance coding to execute.
The Bottom-line
Some web projects are quick and easy and some are highly complex and technical. And in between those two groups is a whole lot of everything else.
When sifting through your options, make sure you provide future developers with a good overview of your project and make you ask a lot of questions.
We don't mind answering questions. We want to figure out if we're a fit just as much as you do.