When I first started using WordPress, I avoided premium WordPress plugins. Why? I assumed there were lots of free plugins available to meet my needs. Guess what? For the most part I was right. I didn't need to spend money on premium plugins, because there were thousands of free plugins readily available.
Then something happened. My needs shifted. My novice WordPress skills turned into using WordPress to build and run a business. At that point I realized the oodles and oodles of plugins available were great, but a few key plugins were worth their money in gold.
Since I buy developer licenses of plugins, I often feel the money I pay doesn't come close to covering what I get out of the plugins. After a few months I feel like calling up the plugin developer and offering them more money. Crazy right? But honestly this is how I feel. I feel guilty because I know I've received a lot more than what I paid for at purchase.
My "Must Have" Premium Plugins
Gravity Forms – I cannot imagine creating forms with any other plugin. Gravity Forms offers great styling options, it is easy for clients to use, and it integrates with a bazillion third party software packages.
Soliloquy – Robust, easy to use, and the best slider for my money. Add in the fact that I love the developer because he offers great support and you have the trifecta of premium plugins.
Events Calendar Pro – This event plugin will accomplish 95% of the needs of our stock and custom theme clients. The Modern Tribe guys are also really great at support.
Other Favorite Premium Plugins
WooCommerce Extensions – WooCommerce is great, but you need the extensions to make it really work well. There are lots to choose from and I've not found one thing we cannot do with Woo and some extensions.
Simple:Press – I used this forum plugin as a free plugin years ago. I now pay for support and we use it on our own website to manage the support forum for our stock WordPress themes. It fulfills our needs without being overly complicated and bloated with unnecessary code.
SliderVilla – We recently started to use this plugin and have it installed on our stock theme Joshua, as well as some custom WordPress themes for clients. It's a great slider plugin for showcasing recent posts.
There is a Reason Why I Think Free Plugins are Sometimes Scary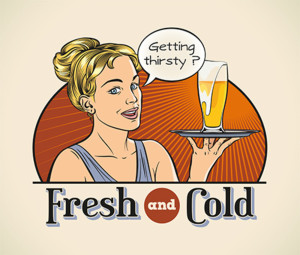 With over 26,000 free plugins in the WordPress repository you'd think I'd find something to satisfy my thirst for functionality. But I view free plugins a little like that bottle of beer on a hot summer day. It taste good while you're drinking it, but once you're done, you're still left with the original thirst.
I've searched through the WordPress plugin repository and I've found tons of possible plugin options available. Then I dig deeper and I discover many of them are old and unloved. Many plugin developers can't even be bothered to show you sample images, let alone keep the plugin up to date.
At times I feel like I'm playing Russian roulette. I install the plugin in hopes it will work and accomplish my needs. In 9 out of 10 of the cases it doesn't and I'm on the hunt for yet another plugin option. Before I realize it I've spent three hours trying plugins that fail to deliver, so I head out to find a premium plugin I know will work.
The WordPress Community Does Offers Some Excellent Free Plugins
There are a lot of great plugin developers who offer free plugins that rock. Take Yoast for example – his SEO plugin is free and filled with a massive amount of functionality that works well on each and every installation. He keeps it up to date and blogs about updates so we know exactly what is coming and why.
Unfortunately we need more people like Yoast and his team. We need more developers who stand behind their product and keep their products up to date or voluntarily remove them from usage.
The Inspiration for this Post
Late last week we discovered a few theme buyers had an issue with our embedded Soliloquy license.  After trying to figure it out on our own, we reached out to Thomas Griffin. Not only did he reply, he replied on Labor Day weekend, which is a long holiday weekend in the US. He found the issue and pushed out a fix for us. We are now in the process of updating our themes to push this to our theme buyers.
As a business owner and as a theme developer, this support is priceless. I want to keep our customers happy and I couldn't do it without the support of people like Thomas. Not only does he offer a great premium WordPress plugin, he offers stellar support as well.
I'm realistic though and I know superb functionality and support do not free. That is why I allocate part of our annual budget to premium plugin licenses. It is money worth spending and it's one of the best business decisions I've made.
This may as a shock to some, but I also offer to pay people like Thomas when they help us. I pay immediately and I thank them along the way. Why? Because our firm is where it is at today due to the help of the WordPress community. It is the community that makes us all stronger and together, working as a unified body, we are better. Being better helps us all in the end.
If you've avoided premium plugins in the past, you might want to give them a second chance. When you find the right plugin, they are worth the money and so is the fantastic support that comes along with the functionality.