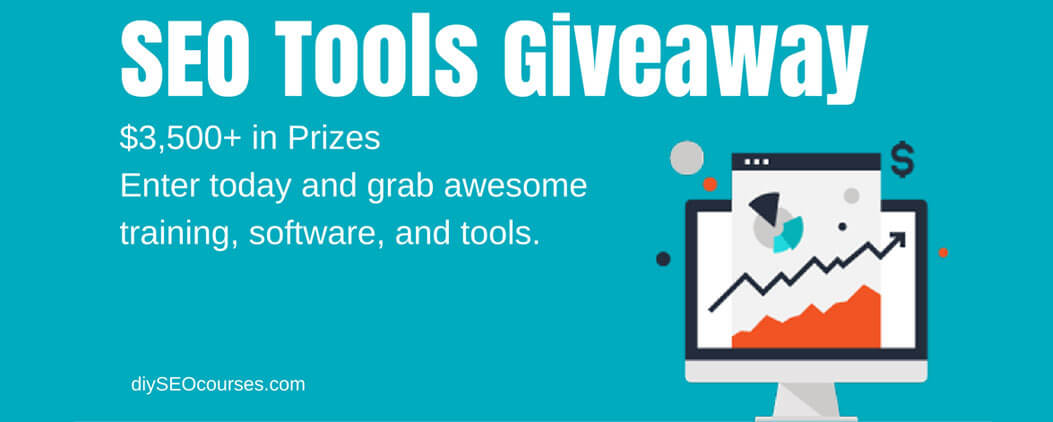 Our agency uses a lot of software that ranges from templates and plugins to analytics and reporting. These tools have helped us function better as a company and they've greatly influenced my ability to make better decisions.
I decided it would be great to share some of these helpful tools with our readers, so I kicked off a year end giveaway that offers an SEO package of goodies worth close to $6,000.
1st Place Price – $3,900+ USD Value
Online SEO course
One hour of personalized SEO coaching
SEO software and reporting tools
Website design templates
One year free hosting
Premium WordPress plugins
Marketing books
2nd Place Prize – $2,000 USD Value
One free ticket to SEO Bootcamp's two day SEO workshop in January of 2017. Learn how to successfully execute SEO with a structured process and proven formula for success. Learn more about the event at SEOBootcamp.com.
Register for the SEO Package Giveaway
You'll see the prizes include SEO software, WordPress themes, WordPress plugins, and hosting. You may be asking yourself what templates, hosting, and plugins have to do with SEO. In today's SEO they matter a lot! And that's because the user experience is becoming increasingly important to search engines.
Great SEO is more than just keywords and content. High quality SEO requires a balanced mix of traditional SEO efforts along with solid hosting, strong website performance, great onsite usability, ease of use, and on-going reporting.
We are running this promotion on our DIY SEO Courses website so head on over and register for your chance to win!