A current trend in website design is the use of one page websites. While this trend is hot and there is a ton of industry buzz around it, you will not see these templates in our website portfolio or in our theme store. I am, and will be, strongly against the use of them as they go against my fundamental beliefs in web design.
What is a One Page Website?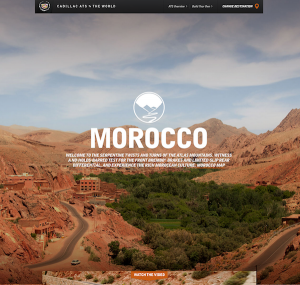 A one page website is simply a single page website that uses only one HTML page. When clicking on navigation links, the user scrolls down the page or jumps to that particular content's section.  The website may use JavaScript, jQuery, CSS3, or Ajax to accomplish this movement.
Some good articles with examples of single page websites include:
Big deal right? Why this design trend is popular, unsuspecting WordPress theme buyers are going down a path that can hurt them in the long run. And that is my issue. Cool is great, but it should not hamper form or function.
One Page Websites Can Derail SEO Efforts
For ten years I've followed a one keyword (or maybe two) to one page process for on-page SEO. This works because it gives the search engines a piece of quality content to match up to a keyword or phrase. It allows me to create great meta, build links into that page, share that page, and build up the overall relevance of that page all surrounding the keyword phrase.  It works and it has served me and my clients well for a decade.
Now let's try to take that philosophy and covert it to the one page website approach. The average website (if optimized properly) doesn't have only one or two keywords as a focus. It probably has twenty or maybe fifty or two hundred. How on earth can you adequately target and optimize twenty or fifty keywords with only one single page? You can't.
While Google (in a recent video called What does Google think of single-page websites?) has said it has become better at understanding and digesting JavaScript and jQuery, Matt Cutts also said one page websites "sometimes work" for SEO. Sometimes? I love Matt, but sometimes he is too kind. Why on earth would you gamble your SEO efforts for a cool website trend and hope that you're in the sometimes working group? I wouldn't and I don't want our clients to either.
If SEO is important to the heath of your website and your company, I highly suggest you leave single page websites to the large brands like Cadillac. They don't need SEO to survive, but you do, so stick with technology that is known to work.
One Page Websites Can Confuse Users
I frequently compare website visitors to toddlers – I love toddlers.  Because of this association, I try and make sure our websites are easy to digest and easy to use. I use toddlers not to signify a lack of intelligence, but to highlight a short attention span.
Most website visitors are multi-tasking and they are easily distracted, as is the case of my beloved toddler.  To keep visitors on a website, you need to make website content and navigation easy.  You can't expect visitors to think through cute design to get to where they want to go or to locate information they need.  If I have to "figure out" how to use your website, your website is not worth my time. As with the toddler, I am constantly multitasking so my attention span is short.
Real websites include multiple pages designed around a users' needs and the website owner's goals.  Let the visitor pick their path based on their needs and then present them with information created just for them. I call this persona-based navigation and content presentation. We can do this with a multiple page website, but we cannot easily do this with a single page website.
If you're selling to technology savvy website visitors, then a single page website might be just the trick. If you're selling to the average Joe, skip the trendy code and go old school.
Website Owners Are Reliant on Coders
At the start of this article I stated a few different types of programming languages used to create these fancy single page websites. To refresh your memory, they were JavaScript, jQuery, CSS3, and Ajax. Let me ask you – how many of those are you proficient in using? Zero? Me too. That's why I have a coding team. Unfortunately the average small business owner does not.
If you can't write the fancy code used to create these single page websites, how will you edit it moving forward? Your template does it for you? Great. Now let me ask you how much flexibility your template offers in making changes to the presentation? Probably very little since it would be difficult to code the various scenarios.
Again I come back to big brands like Cadillac. They have in-house coders and they have the staff to maintain these complex, one page websites. The typical small business owner does not.
You Are Not GM and You Are Not Selling Cadillacs in Morocco
One of the articles I linked to above provided Cadillac as an example of a one page website. I'll admit that their Morocco website portal is pretty cool. While I own a GM vehicle and I was born and bred in Michigan, this website annoyed me to no end. Very few companies are GM and very few companies can produce and maintain a website of this caliber. But the average user doesn't know it and they want to emulate the brand.
I've received emails from small business owners who want an SEO friendly website that is also one page. They want to appear at the top of page one on Google for twenty must have keywords. And they'd also like it to look just like brand XYZ who is a publicly held company. These are all nice objectives but they are ones I cannot deliver and the small business owner cannot afford to create or maintain website with all these requirements.
Know Who You Are and What You Need
If you are a small business owner and you're planning a redesign of your existing website, remember to take a step back and document who you are and what you really need. Look past the design trends and focus on what really matters to you and your website visitor. Then contact us and we'll help you get there with a website you can afford, one that is SEO friendly, and one that you can maintain yourself over time. That my friends is the beauty of WordPress and why I love it as much as I do.