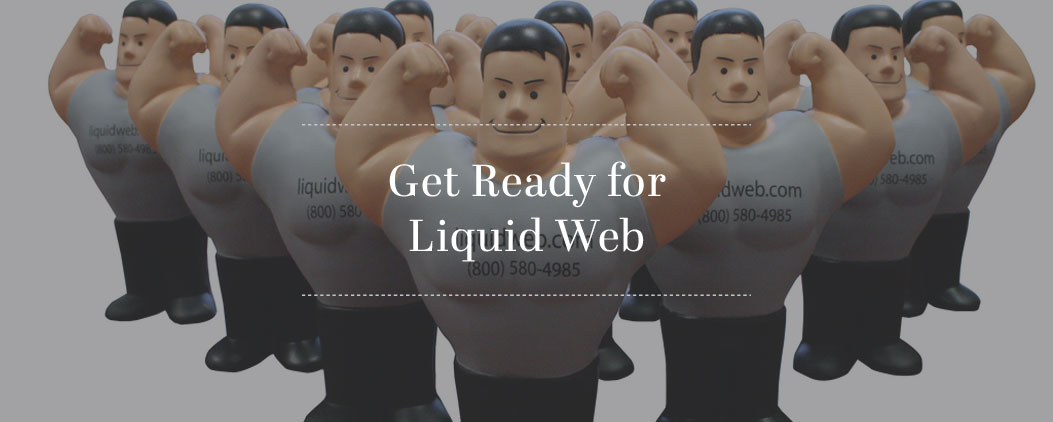 I recently had the pleasure of learning more about Liquid Web WordPress hosting and I have to say, I'm so impressed with the company, that I felt compelled to share it with our readers.
I don't get excited about hosting very often, but the folks at Liquid Web have peaked my interest and I do believe they should be on your radar too.
Let Me Introduce You to My New Friends and Give You the Backstory on How We Met
Liquid Web has a data center in Lansing, Michigan, which is only about an hour away from me. I had heard of the company due to their physical proximity to me, but really didn't think much about them beyond the fact that they had a Michigan presence.
This year I encountered the company while working on a WordPress development project with a client named David. David is very smart man and he has been hosting his highly successful website with Liquid Web for quite some time now. He had favorable things to say about them and our coding team has had nothing but positive feedback for their support while we've been working on David's website.
A few weeks ago a member of the Liquid Web team reached out to me via LinkedIn and we followed that up with a phone call. After an hour-long chat I could tell this company would be good for our WordPress community, so I made a mental note to investigate them further.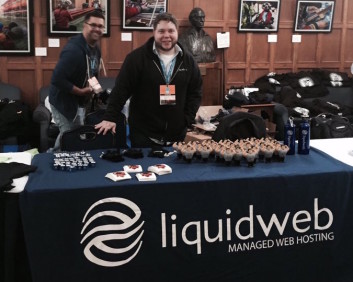 This last weekend I had the opportunity to spend some one-on-one time with a few members of their team at WordCamp Ann Arbor.
The fact that they came to WordCamp isn't exciting. It's what happened next that matters.
Liquid Web didn't just sponsor the event, their employees and management team were active participants. To me this goes farther than any marketing brochure, tweet, coupon, or press release they could offer.
Liquid Web's staff not only personally greeted me, we had great conversations, and they were sitting at the front of the room when it was time to give my WordCamp presentation.
This was meaningful to me. This firm said they wanted to "do good" for WordPress users and our community of developers but their actions this last weekend clearly demonstrated this to me.
It showed me they were invested financially and emotionally in our WordPress community. And it puts them high on my list of respected WordPress hosts because I know this kind of effort can only bring goodness to my clients and my follow WordPress developers.
To say Liquid Web made a good impression with me would be a great understatement.
Lots of hosting companies sponsor WordCamps, but very few actually physically show up and emotionally engage with the community. It's that type of commitment that sets you apart from others and helps you establish yourself as a dominant force within WordPress.
If you know the WordPress community well you know we are just that, a community. To make an impact and to successfully sell products or services within it requires active participation that goes beyond the writing of a check.
I can see great things for Liquid Web and their efforts with WordPress, which is why I wanted to share this information and my experience with you. I'm hoping my personal experiences help you decide if Liquid Web WordPress hosting is worthy of your investigation.
Some Quick Stats on Liquid Web
Founded in 1997
Privately held company
US based with data centers located in Michigan and Arizona
Over 30,000 clients in 150 countries
More than 50% of their customers are running WordPress
They offer a 59 second phone and live chat initial response time guarantee
Their level 3 support team is available 24/7/365 via email, live chat or telephone
Client list includes enterprise level customers like the United Nations, General Motors, and Motorola
Some Highlights of Their Managed WordPress Hosting
Liquid Web's managed hosting environment is specifically designed for installing and running WordPress. Here are some highlights of their offering:
One click install
Automated backups
Automated updates
Migrations
Staging
Email hosting and management
HIPAA compliant hosting
While more expensive WordPress hosting companies will offer one click installs and backups, few offer migration assistance, email management, and support for compliance.
And let's be honest here, few WordPress hosting companies are going to be able to guarantee 59 second phone and live chat response times.
Liquid Web Customer Feedback
I know my experiences won't fully win you over, but some good old fashion user feedback should do the trick. Social proof is important so I thought I'd troll around the web to see what I could find from their existing user base.
Here is a sampling of independent Liquid Web reviews I found around the internet:
The decision to move to Liquid Web is one of the best I made. I have been with them for over a year now. There has been no downtime and the support is brilliant (almost heroic). Benjamin Cohen
LiquidWeb rocks. The culture of this company is what makes you stay. It's a relationship of trust. They are always WILLING to help you out and will transfer you to a more senior tech. The fact that they never make you feel like your query or problem is trivial and are able to offer best effort support for things that are not even their problem is absolutely outstanding. No other web hosting company is as nice. Peter Fenwick
After a huge amount of research I opted to give Liquid web a try and set up a VPS with them about a month ago. To date the service has been phenomenal in terms of the functionality offer and the support is just out of this world, once or twice I waited maybe a little longer than a minute to get a support person on the other side but usually they are there within seconds! Sean O'Byrne
I've been with Liquid Web for a little over a year now and wouldn't dream of switching to another company. I have 80+ sites hosted and there have been no severe outages that I can speak of. Liquid Web support is the BEST I'VE EVER SEEN. They are quick to respond and go out of their way to make sure all of my questions, concerns or problems are taken care of quickly and efficiently. I look forward to continue to grow with Liquid Web for years to come. John Young
I found many more reviews, but I think the few I grabbed clearly illustrate a United States based hosting company that is 100% focused on creating exceptional technical support that goes above and beyond that of normal WordPress hosting.
My own review would be nothing but positive. We moved many of our websites over to Liquid Web's Managed WordPress Hosting servers and I couldn't be happier. You can read a little bit about our experience with Liquid Web when we moved over our SEOBootcamp.com WordPress website to their hosting.
Keep an Eye on Liquid Web WordPress Hosting
My discussions this weekend have shown me we have a new host in town. They're focused on making a difference in the WordPress community and I believe they will do just that.
If you're considering replacing your existing WordPress host, I'd highly recommend you consider Liquid Web as your future home.
Pop on over to their website and take a look around. Don't let the technical speak scare you. Just let them know you're interested in managed WordPress hosting and that their new friends at Web Savvy Marketing sent you on over.
Once you do, come on back and let me know how the transition went. I've love to hear your feedback and hear more about their amazing WordPress support.