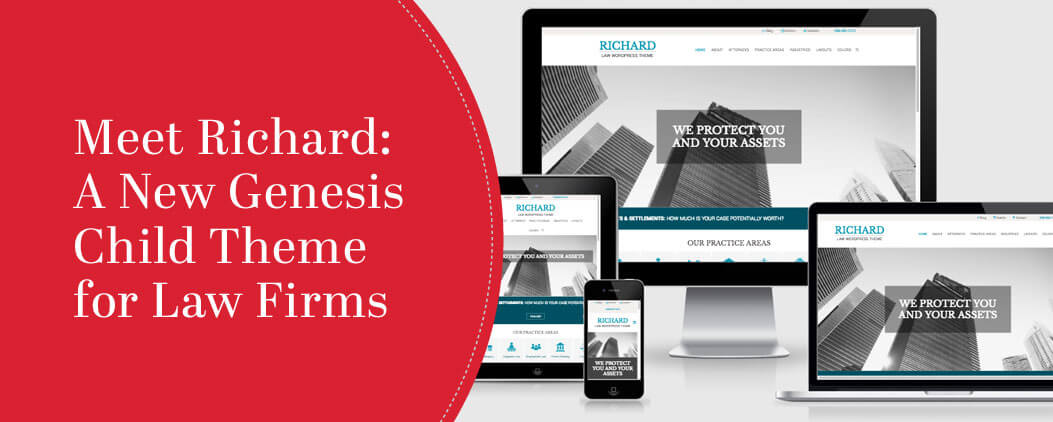 Does your law firm website need an update? Richard, a law firm website template for WordPress, is here to update your existing website with a fresh new look.
Richard is our latest stock WordPress theme that is available for purchase in our online theme store. Richard is a Genesis child theme designed for law firms with multiple attorneys and/or single lawyer offices.
Website Template Features and Highlights
Text or image based logo
Easy to use menus
Hero image
Attorney directory
Individual attorney profiles
Practice area directory
Individual practice area profiles
Video integration
Events calendar
Call to action options on the home page and interior pages
Integrated blog
Social media integration
Google map display
Mobile responsiveness
HTML5 coding
Schema support
Grab a Copy of the New Law Firm Website Template
If you are considering using Richard to update your company's website, you can learn more about our theme by visiting the online demo or product page:
Visit the Richard demo site ->
Purchase the Richard theme ->
If you've purchased our Developer Pro Pack, the template is already waiting in your account and is ready for download.
Who is the Real Richard?
I always name themes after people I know and love and while I've never met Richard in person, he still qualifies. Richard is my father-in-law and he passed away the year before I met my husband.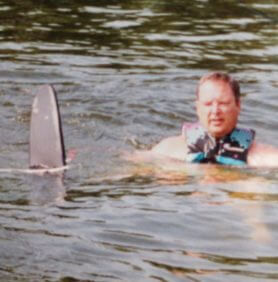 I know him solely through photos, old videos, and memories shared by his family members. His two sons speak to his excellent parenting skills and love for family, while his nieces and nephews talk about his great patience and endless hours spent on the inland lakes of Michigan.
Like myself, Rick had a passion for lake living. What makes him so special is his love for family. He would spend endless hours on the boat teaching the the family's youngest members to water ski and tube. My husband – his son – shares this patience and he has followed that tradition closely.
I have watched my husband return 50 times to get a young boy up on water skis and all with amazing calmness and coaching skills. With each new child, my husband's family always reminds me that this personality trait is the same as his father. Each time I smile, because I know Rick had to be just as good of a man as my husband.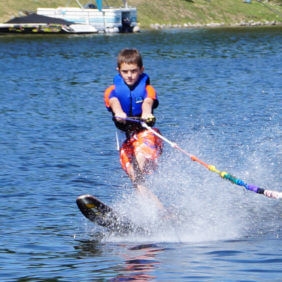 With the help of his dad, last summer my son learned to water ski. This summer he decided he would lose a ski and try slalom water skiing. Apparently he was doing so at a very young age.
He was successful only after 5 tries and my husband's entire family reminding me of the likeness to his grandfather and that this achievement certainly would make his grandfather proud.
So in honor of Rick's memory and legacy, this theme is named for him. I may not have personally known him, but I spend each day with the legacy he left behind and I am forever thankful.