We're happy to announce the release of Sarah Ellen, the newest Genesis theme available for purchase in our online store. Sarah Ellen is designed for female bloggers who want to integrate with WooCommerce and the ZipList recipe plugin.
It seems today's woman has something to say and something to sell, so we wanted to make it easy for them by having SEO friendly Genesis theme designed for blogging with WooCommerce bundled in and ready to go.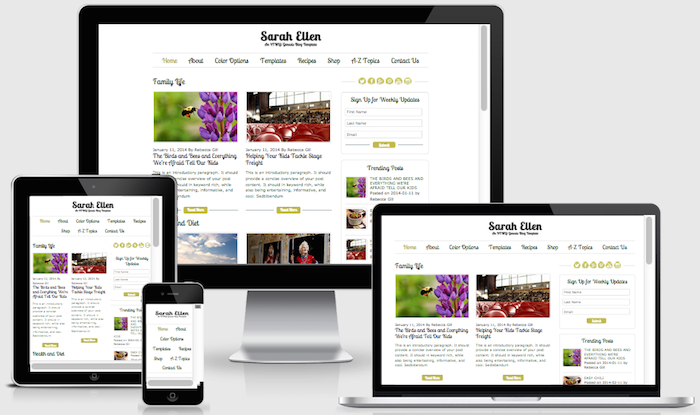 Sarah Ellen comes with nine different color options, includes HTML5 markup, and is also mobile responsive.
The Woman Behind the Name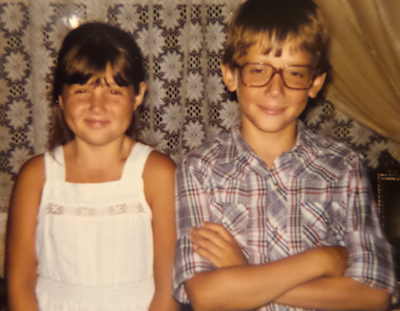 Our Sarah Ellen theme is named after my little cousin. My mother and her older sister had fifteen children between them and Sarah was the smallest of the bunch. This meant she was picked last for tag, waited forever for her turn, and had to fight just to play Monopoly with the big kids.  As adult I look back and realize how hard it must have been for her to keep up with us older kids. But she did and I don't ever remember her complaining once about the craziness. I think she loved the chaos just as much as I always did.
Today Sarah is a married woman with three beautiful children. Her smile lights up the room and sparkles even brighter when one of her daughters is near.  I'm so proud of Sarah, the woman she grew into and the mother she become.
Learn More About the Blogging Template
You can learn more about our Sarah Ellen theme by visiting the online demo or product page:
Visit the Sarah Ellen demo site ->
Purchase the Sarah Ellen theme ->
If you've purchased our Developer Pro Pack, Sarah Ellen is already waiting in your account and is ready for download.