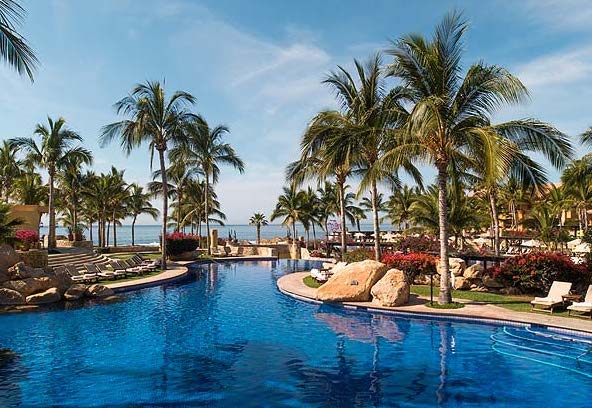 Greetings from CaboPress! This week's marketing roundup comes to you from sunny Mexico. I am down at the ever so beautiful Fiesta Americana Grand Los Cabos.
My journey south started Wednesday as I flew into Dallas, Texas to see Genesis colleague and friend Carrie Dils. I was gifted with a great day with Carrie, which is a huge treat for me because we live on opposite sides of the country.
On Thursday I departed Dallas and flew into Cabo to attend an event called CaboPress that was arranged by Chris Lema. In attendance is Cory Miller, Karim Marucchi, Syed Balkhi, Jared Atchison, Ben May, Ken Granger, Suzette Franck, and myself. It is a small gathering but a gathering of some very bright people in the WordPress community.
A few years ago I made a conscious effort to become more involved within our WordPress community. I started with the first PressNomics and then moved onto WordCamps. I would sponsor and attend events; this year I'm expanding this by beginning to speak.
While my husband jokes about the value of these trips, I know they are priceless.
If you have not yet attended a WordCamp event, I encourage you to take the leap of faith and jump in. You won't be sorry. I'll be at Miami and Chicago this year, with more conferences being added to my calendar in the fall.
Now that I've gotten everyone caught up on my travel this week, let's discuss the latest articles of interest!
Web Design, WordPress and Usability
Internet Marketing, SEO and Social Media
Upcoming WordPress Events
WordCamp Minneapolis – April 26
WordCamp Austin – April 26
WordCamp North Canton – May 2
WordCamp Ottawa – May 3
WordCamp Nashville – May 3
WordCamp Connecticut – May 10
WordCamp Miami – May 10 – We're a sponsor and I will be a presenter.
WordCamp Charleston – May 17
WordCamp Asheville – May 30
WordCamp Chicago – June 13
As always, this is not an exhaustive list. If you know of any posts related to web design, WordPress or SEO then by all means do share! Post a comment below and let us and our readers know what we may have missed.
Many thanks to those of you who have emailed me with suggestions!