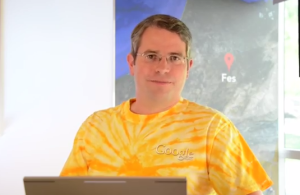 Happy Friday! We're back again with a quick update on this week's interesting articles on WordPress, SEO, social media, and usability.
What I love about this week's content is the ongoing presence of Sucuri and WP Engine. I'm a fan of both of these companies, but not for their solid product and service offering. These companies and their respective teams take a genuine interest in our WordPress community and they consistently play an active role on social media and in person at conferences. They are a wonderful example of doing the right thing, staying in front of their users, and just being wonderful assets to developers and users alike.
Web Design and WordPress
This week WordPress.com made a big announcement with it's entrance into e-commerce. Another good article is one from my friend Mika. She makes some wonderful (and also frank) comments on WordPress plugin usage and troubleshooting.
Internet Marketing, SEO and Social Media
Of interest this week is another great video from Matt Cutts. In the video he provides valuable insight for those interested in Google's view of SEO. Another interesting read is the WP Engine SEO article, although the comments here should also be taken into consideration as there is some interesting feedback and counterpoints from SEO experts like Yoast.
Entrepreneurship, Business and Plain Old Fashion Goodness
This month Chris Lema started a new business series called the 40 Mantras. If you're a business owner, executive, or manager, this series is a great no nonsense read. Visit 40 Mantras ->
Upcoming WordPress Events
WordCamp St. Louis – March 1 – Our friend Carrie Dils is the keynote for this WordCamp, which means attendees are in for a great presentation.
WordCamp Lancaster – March 1
WordCamp Dayton – March 7-8
WordCamp Atlanta – March 14-15
WordCamp Charleston – May 17
WordCamp Minneapolis – April 26-25
WordCamp Austin – April 26-27
WordCamp North Canton – May 2-3
WordCamp Connecticut – May 10
WordCamp Miami – May 10-11 – We are a sponsor and I will be a presenter.
As always, this is not an exhaustive list. If you know of any posts related to web design, WordPress or SEO then by all means do share! Post a comment below and let us and our readers know what we may have missed.
Many thanks to those of you who have emailed me with suggestions!