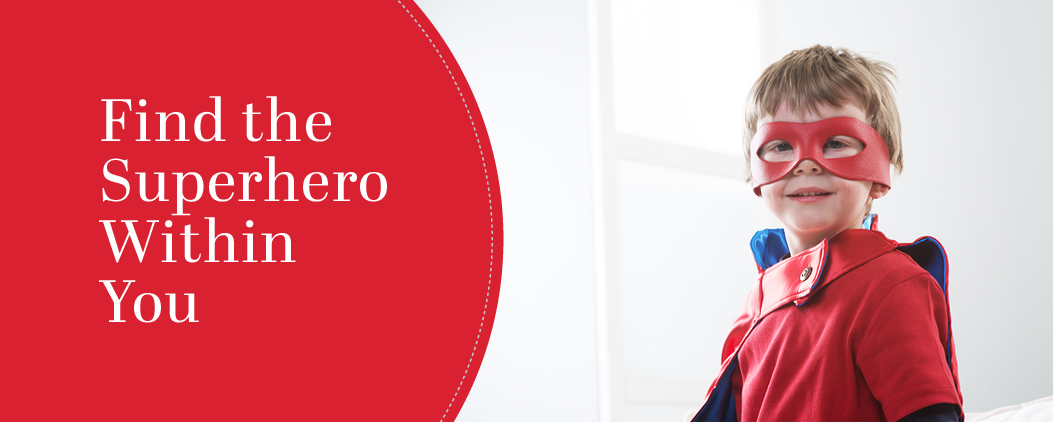 One of the greatest milestones we can reach in building an online brand is finding our inner superpowers. It isn't an easy task, but one that is vital to building and growing a personal brand or company image.
As I sat down to write this post, my phone started beeping with text messages. Not just one message, but many messages. I had not even gotten past typing the title.
My daughter is at her first high school audition and she is trying out for the school play. As part of the audition process, she had to bring in a resume, a headshot and prepare a monologue. Along with her resume, headshot, and monologue she brought fear. And she brought a whole lot of it.
My daughter is sweet and is one of those pretty girls who doesn't realize she is pretty. She's acted in a few things and even attended a fine arts camp this summer to improve her skills. She is a really good actress for having little training.
When my husband and I watched her first play, we were amazed at how good she did and we were stunned to realize she had a natural gift for acting. We literally looked at each other and we were speechless. We knew we were both thinking the same thing and that it caught us completely off guard.
Yet with all the natural talent she has available to her, she is fearful of failing. Regardless of age, we all fear failing and we all second-guess our abilities.
Inside of each and every one of us is a little voice that questions our own greatness. We have doubts about our company's ability to achieve success or we question the strength of our product or our service offering. Or we question our own individual ability to lead, sell, or simply write.
On the internet it is all to easy to compare ourselves to the competition. We look at their websites, their content, and their social media accounts and we compare them to that of our own. In many cases, we feel inferior. And it paralyzes us, it gives us writers block, and it prevents us from networking or reaching out in social media or attending in person events. It derails us.
The fear of failure extends from teenagers to successful adults. Even people who have achieved greatness question their worth and if they truly deserve what they have achieved.
On a personal level, this is commonly referred to as impostor syndrome. It has many definitions but at the core of the term it is the inability to embrace or accept success. I first learned of this term at PressNomics when My friend Chris spoke about it. I was reminded of it this week when I ran across an article about the president of Harvey Mudd College having Impostoritis: A Lifelong, but Treatable, Condition.
Regardless of what you call it, we all struggle with it at one time or another. We all wonder if we, or our company, is a fake or a fraud. And it freezes us into a state of uncertainty and fear.
I often see this in people when the subject of blogging arises. Everyone believes they cannot write, they have nothing of value to say and that no one can learn from them. They are wrong.
In elementary school I was in remedial reading, which means I was in the slow class. As a toddler I stuttered and had an incredible fear of people. Growing up I was a ward of the state and was on governmental aid. I was the forgotten child and the one who no one expected to succeed. But she did succeed and did so despite many challenges presented along the way.
That child resurfaces at times and my own impostor syndrome appears. I have to fight it and remind myself that I have done well and that it's ok if my blog has a typo or I say um in the middle of a presentation. My online brand is about me and not the typo.
It makes me human and it helps people remember there is a real person behind the blog posts, presentation, or Skype voice.
I didn't defeat my impostor syndrome without stumbling along the way. I stumbled, but I learned to pick myself up, brush myself off, and learn from the mistake I made. I learned to focus on what I was good at and how I could turn that skill into something that could help others.
If you are stumbling to launch your blog or wrap up your website, know that you can do the same. You just need to find your inner superpower. Figure out what you are good at and use that skill to help others.
Your superpower will over take the impostor syndrome and before you realize it, you will be creating something successful.
And then one day you'll be like me. You'll look back at the little girl who couldn't afford school lunch and couldn't talk to adults and you'll take pause. You'll wonder where she went while also being thankful for her departure.
My last text message to my daughter today was this:
Remember that inside of you is creative greatness. You just need to allow it to come out for the world to see.
That applies to my daughter today and it applies to you and me tomorrow.
We all have greatness inside us. The question is not its existence. The question is if you'll allow that greatness to shine.
Once you allow it to shine, you'll see that building an online brand is easy.