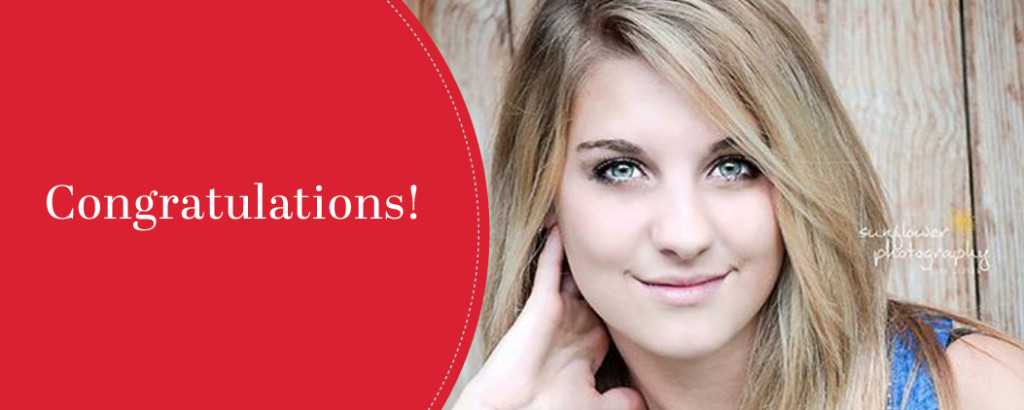 The Web Savvy Marketing team would like to congratulate Mikaela Ashton, our scholarship winner for 2014. Mikaela is an upcoming graduate of Grayling High School and will be attending Saginaw Valley State University in the fall to pursue a career in social work.
I started the scholarship and selected my hometown in northern Michigan because I wanted to give back to the village that raised me. My hometown of Grayling is a small community with less than 2,000 residents. Unlike the larger city in which I currently live, a scholarship here makes a substantial impact.
If you've read my posts in the past, you know I was raised in a very non-traditional manner. This helped define who I am and what I would eventually become as an adult. I can't helped my look for applicants in this same situation. I believe seeing you are different and using this in a positive way states volumes about your character and core.
What I love most about the process is that many of the applicants are relatives of mine or children of past schoolmates and friends. This year was no difference. My cousin David had two children graduating and a few applicants were children of old friends. I do my best to set that aside and focus on the applicant, but with so many familiar names it is really hard to do so.
As I went through applications I reviewed academics, work history, and answers to the questions I had presented to each student. While grade point and ACT scores are important, they are a small part of my overall criteria. I look much more towards courses taken, work history, attitude, and overall determination. Anyone can have a great GPA, but only a few can have an outlook on life that will persevere. Those are the students I want to help and those are the applications I love receiving.
Mikaela submitted the longest scholarship application and did so with skill and grace. She answered each question fully and provided enough information for me to see the person behind the GPA. She wasn't just an intelligent student with a 3.964 GPA, but a focused individual that captures any opportunity presented to her.
From teaching Spanish to children and organizing school events to volunteering at the local food pantry and being an active member in the Juvenile a Diabetes a Research Foundation, Mikaela was the clear winner. I liked her nontraditional family, her extracurricular activities, and more than anything else her attitude on life.
Her closing comments included:
I plan on majoring in Social Work, minoring in psychology and getting my license in addictions and substance abuse counseling to help people overcome their addictions and provide a better future for them and their families.

Knowing that there are people out there that are suffering and going through hardships is what motivates me to reach out to those people and improve their lives in any way that I can.

I believe I deserve this scholarship to allow me to achieve all that I am determined to accomplish in life. I know I will make a difference, because to me, there is no other option.
Mikaela I fully believe you will achieve your goals and in the process, you will make the world around you a better place. Thank you for letting us be a small part of your journey.