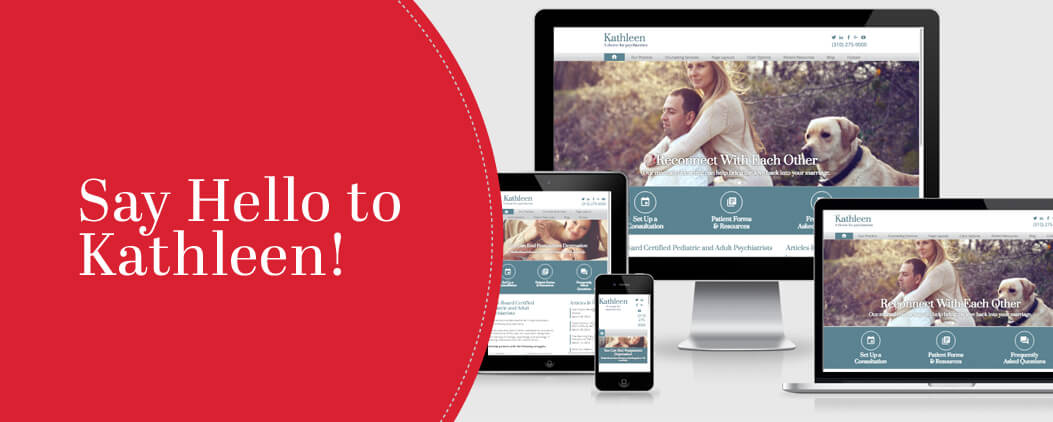 Does your practice need a little website therapy? Our Kathleen theme is here to help heal your lack of online presence.
Our latest WordPress theme, Kathleen, is now available for purchase in our online store. Kathleen is a Genesis child theme designed for psychiatrists, psychologist, therapists, marriage counselors, social workers, group practices, and other mental health professionals.
Feature List for DIY Website Therapy
Text or image based logo
Easy to use menus
Hero image or rotator
Call to action options on the home page and in sidebars
Email subscription option
Social media integration
Integrated blog
Testimonials
Google map display
Mobile responsiveness
HTML5 coding
Schema support
The Reason We Built Kathleen
A little over a year ago I needed to locate a psychiatrist for a family member. I started with local web searches and continued to broaden my search to surrounding areas because I could not find anyone to meet my criteria. You know why? Most psychiatrists and psychologists don't have websites. They rely on associations and hospitals to list them.
Here is the problem – people like me cannot find out enough about the therapist to want to reach out and make an appointment. A simple name and phone number on a hospital or association website isn't enough information to make me comfortable. This is especially true when I'm searching for services related to mental health and a family member.
Once I realized this issue, I pledged to create a future website template for this industry. I wanted to provide a little website therapy to the medical professionals.
It is time for mental health professionals to join the world wide web and create websites so future patients can find them. The websites don't have to be elaborate. They just need to provide some basic information on each therapist, list the specialities treated, and provide information on the office and means of contact.
In my case, I ended up calling the local hospital and speaking to the head of psychology. It was only with his recommendation – for my specific situation – was I comfortable enough to call and make an appointment.
It should not be that hard for patients to locate quality mental health providers!
Who is the Real Kathleen?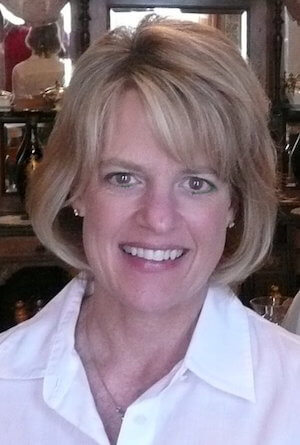 Our Kathleen theme is named after our project manager Mary. Mary joined our firm a little over a year ago and was an immediate rock star.
I cannot begin to express how much value she added to our agency and our WordPress development projects. Her organization and attention to detail is superb, but more importantly, Mary has a strong desire to do the right thing for both our agency and our clients. And that means the world to me.
If you use our off-the-shelf WordPress templates, you would not have encountered Mary. But let me just say you're missing out. Our custom development clients work with her daily and their feedback tells me they love her just as much as I do.
On a personal note, Mary is a mom and dog lover. Visit her Facebook profile and you'll see she is a computer nerd by day (like the rest of us), but very active by night and on the weekends. Which doesn't surprise me, because Mary is a "go getter" and always moving and getting things done.
Grab a Copy of the New Website Template
If you are considering using Kathleen to jump start your website design project, you can learn more about our theme by visiting the online demo or product page:
Visit the Kathleen demo site ->
Purchase the Kathleen theme ->
If you've purchased our Developer Pro Pack, Kathleen is already waiting in your account and is ready for download.