WordCamp Ann Arbor is Coming on October 4th!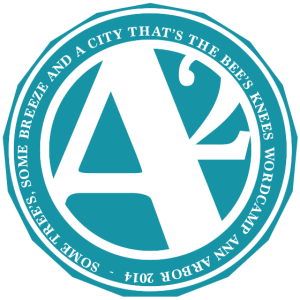 Fall is WordCamp season and this means WordCamp events are happening all around the world. In fact, the are multiple WordCamps scheduled the exact same day as Ann Arbor's camp.
This is the first time Ann Arbor will have a WordCamp and I'm very excited. I've been a small part of the organizing committee, Debbie is a volunteer for the day, Web Savvy is a sponsor, and I'll be speaking at the event.
I'll be on stage at 11:00am on Saturday to give a presentation titled Be the Peacock: Creating and Loving Your Online Brand. This is a personal presentation for me and it is one I love giving.
After lunch I'll be back on stage at 1:30pm for a panel discussion titled Business a WordPress Business.
The 411 on #WCa2
WordCamp Ann Arbor will be hosted at the Michigan League which is located just a short walk from the Diag in Central Campus, next to Hill Auditorium. The event kicks off with registration at 8:00am and the event wraps up that evening with an after party at 7:00pm.
There are some great speakers and a full day of presentation and panels. The schedule is as follows: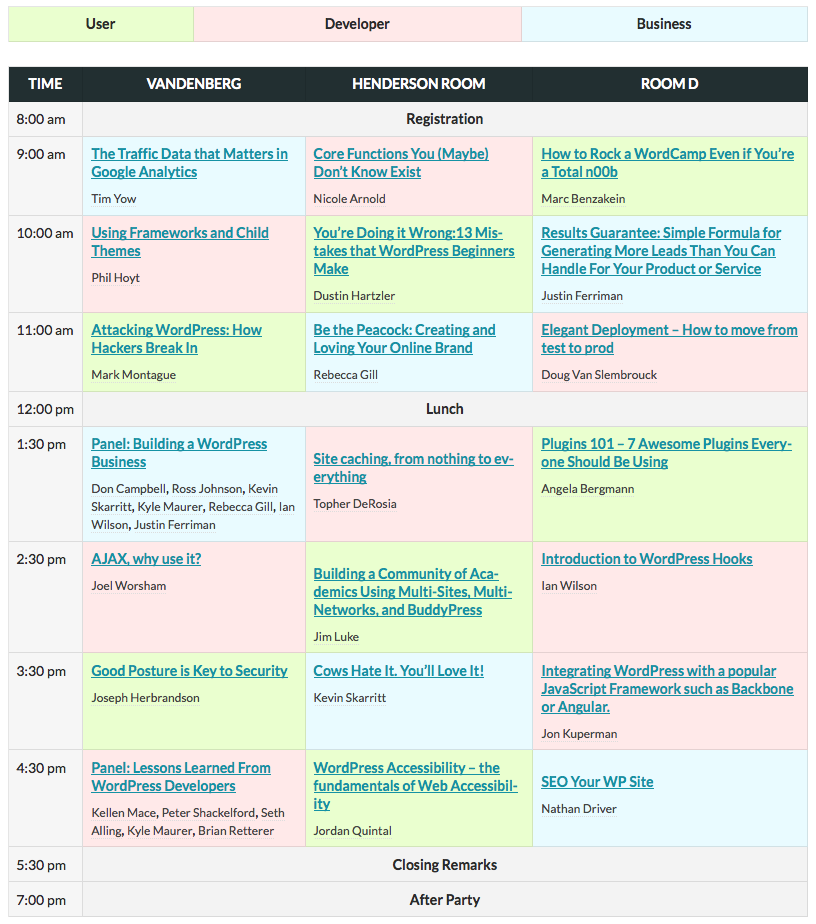 Why Should You Attend a WordCamp?
If you love WordPress or want to get involved with WordPress, it's a great opportunity to learn more about WordPress and interact with the local WordPress community. Many of us don't leave of our monitors much, so it forces us to get up and explore the world around us and the people that make that world cool.
WordCamps come in all different flavors, based on the local communities that produce them, but in general, WordCamps include sessions on how to use WordPress more effectively, beginning plugin and theme development, advanced techniques, security, etc.
WordCamp is about communicating and engaging with likeminded people who love graphic design, coding, and internet marketing. It's about making friends and creating some wonderful relationships you wouldn't find anywhere else.
It's about you, me, and everything that is good in our WordPress community.
I've fallen so in love with WordCamps, that I start to go into withdrawal if I haven't attended one for six weeks or so. This month I'm fortunate enough to be able to attend WordCamp Ann Arbor on the 4th and then follow up with a trip to WordCamp San Francisco later in October.
Will You Be Attending?
If you are headed to WordCamp Ann Arbor, come on over and have a chat with me and Debbie Saro. One of the best parts of attending a WordCamp is meeting other WordPress users and developers. I'd love to meet you and Debbie would too.