I remember landing my first real job and having my first insurance card. I was not only proud of my accomplishment; I was thrilled that I had health insurance. That may sound strange, but I did not have medical insurance for much of my childhood and for the years I was in college. Being able to go to any doctor I wanted was more than a treat. It was fantastic!
I was equally excited the first time I realized the power of the internet and I could see it had the ability it had to change the world. That may sound just as strange, but I'm fairly passionate about internet marketing, so it was a powerful and memorable day for me.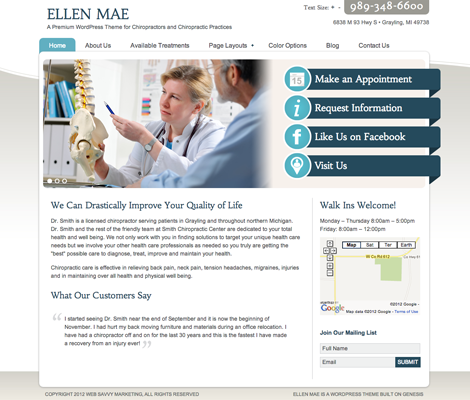 One day the two experiences collided and I realized medical professionals and websites just don't seem to fit within the same universe. Or at least that has been my experience with our metro Detroit physicians.  When I realized this disconnect, I felt deflated.
As advanced as these professionals are with healthcare and medicine, technology, and in particular internet marketing, tends to escape them. Or frighten them. I'm not quite sure. But I struggle with it, because I know there are tons of excellent health professionals who need an internet presence.
I also know there are many consumers (aka future patients) who need a solid method for researching healthcare professionals. Something tangible, that provides credible information, that tells you which physicians serve a particular practice area, where they are located and how and when you can interact with these professionals.
I haven't come to this theory lightly. I've lived in the suburbs of southeast Michigan for over two decades and I haven't met one doctor, dentist, or healthcare professional that I could say was rocking the internet.  This pains me, because I believe in internet marketing and I know it can make a difference.
An Illustration of My Point
To illustrate my point, we'll use me as an example and review my team of medical providers and their online presence.
Family Physician – No website. Just a listing on Google Local with two reviews. One is horrible and the other is adequate. My doctor's office is dated and the doctors themselves are close to retirement, so the lack of internet presence is not surprising. I'd love to find a new family doctor, but I've not had success locating one on my own. By nature I would use the internet to research available options.
Endocrinologist – My endocrinologist, who I greatly admire, looks at me with confusion when I speak of technology. He believes no one ever uses the internet to search for potential doctors therefore he refuses to build a website.  He is highly intelligent and for seven years I've driven 45 minutes each way to visit him every four months.  Yet the only things you can locate about him on the internet are bad reviews on websites like Vitals and Heathgrades. When I refer people to him, I purposely give them all the contact information so they don't go look for him online. I know my doctor would like more patients, but he refuses to take one step into the online world.
Obstetrician and Gynecologist – This group is a bit different. They have a website and the team of doctors blog monthly. They not only blog, they use Facebook and they send a quarterly newsletters to patients.  I can tell you the feedback on Facebook is great and I know that they do receive new clients from their blogging efforts. They were not always like this, but when I rambled about internet marketing and how it could help, they listened. I wanted this team to be a success. They are great doctors who have served me well for a decade.
Dentist – I love my dentist. He is kind, caring, and he puts up with my neurosis. The dental offices does have a website, although it is not user friendly and it looks like a coder designed it. But at least I can find information when I need it and I have some place to send people when they ask for referrals.
Orthodontist – My daughter's orthodontist is also a wonderful medical provider. He has an old and outdated website that is anything but user friendly. The orthodontist is highly approachable and so willing to share his insight when you are with him in person. His website is just the opposite. When I refer people to him, I give them all the contact information so they don't go look for a website. I know his website does not come close to projecting the quality of care available from this provider.
Are Medical Providers Afraid of Technology?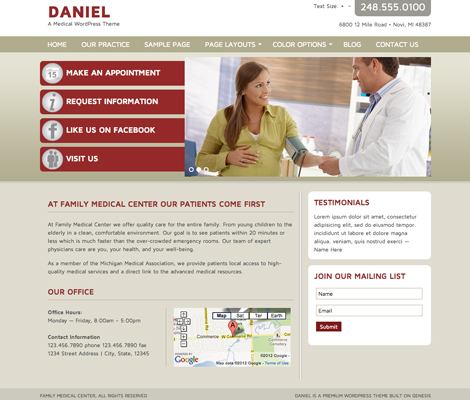 Why are doctors so afraid of taking that leap into technology? Why do so few have real websites, with real information, that you can actually find on the internet?
I think many doctors don't believe in the power of search. They do not think real people search for physicians via the internet. They are wrong. Really really wrong. And even if they were a little right, patients still vet referrals out by Googling the physician's name.
Again I come back to the fact that I would quickly switch to a new family physician if I could find one I liked in my area. My husband has been begging me to do so for two years.
Industry Best Practices and Advice for Building Medical Websites
I wondered if I was being overly critical or if just expect too much from this industry. I'm a nerd and maybe I'm wrong. People might not use the internet as much as I think. So I asked around and here is some feedback I received:
Along Came an Idea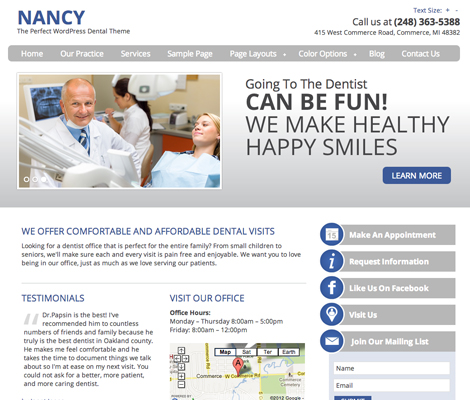 A few months ago my friend Rachel came to me with an idea. She owns an internet marketing firm and she wanted to work with medical professionals to help them with internet marketing and ongoing patient communication. When she mentioned the idea of creating WordPress themes for medical websites I jumped at the chance. I thought it was a great idea. After all, I already knew the need existed and now Rachel (who I know to be excellent at what she does), wanted to get her company more involved with this industry.
So this fall my firm create three medical WordPress themes specifically designed for this niche. With Rachel's guidance our graphic designer crafted three different theme options that were designed specifically for small medical offices like doctors, audiologist, dentists, chiropractors and the like. The WordPress themes offer an excellent solution, as they are professional looking while still being economical.
Our new WordPress themes include three different healthcare websites designs:
Any of these three themes could be used for a host of medical websites. They all have the same premise: easy of use, easy to find contact information, and social sharing options. All three themes are available for purchase in our online theme store.
Still Fearful of Launching Your Own Website?
If you like one of these themes, but you're not quite sure if the whole DIY website thing is right for you, have no fear.  If you'd like assistance setting up one of these medical website, Rachel and her team at The Inforum Network are available for assistance. They'll not only set up your new website, they'll also manage ongoing content creation and newsletter management.