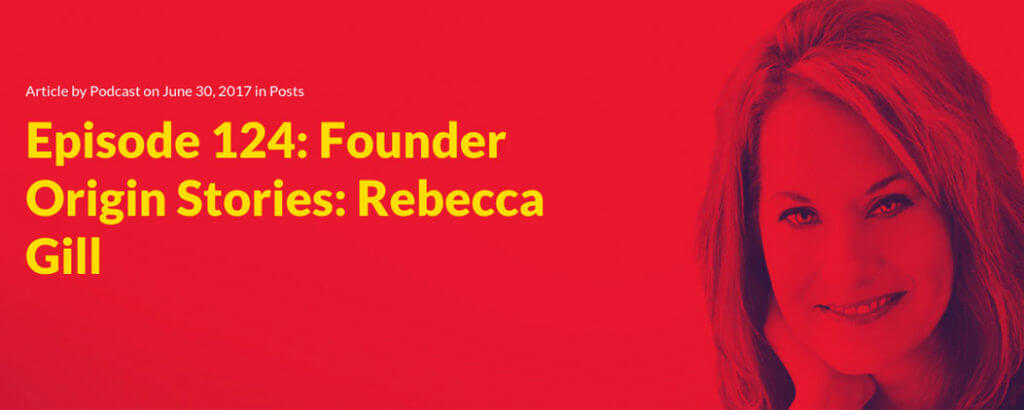 I recently had the honor of joining Sherry Walling on the ZenFounder podcast. Sherry and her husband, Rob Walling, have been running a seven part series on entrepreneurs and the stories behind their products and services.
What I find so special about these stories is that people – even very public people – are so much more than you would ever realize.
The online world and in particular, social media, has given us humans this fake premiss of separation. From nasty tweets to completely harmful forum posts or blog comments, the internet has created a void of real in person contact and this void has given birth to a new whelm of bad behavior.
I love these stories because they remove that void and impersonal contact. They let you see inside and into a person's core. They let you learn about them, where they came from, and their experiences.
Sherry does a wonderful job bringing these stories to life.
In my story I shared the childhood chaos that limited my growth, yet at the same time fueled my success. I opened up about my early influences and how they have shaped the adult me, my professional life, and even our business.
While my story isn't at all boring, you have to take time to also listen to Dan Martell and Ruben Gamez's episodes. Both had an amazing ability to persevere and work their way through the clutter to find online success.
These stories are why I've love internet marketing as much as I do. Anything is possible online and the internet has given us a massive amount of possibilities for finding both professional and personal growth.
Since founding Web Savvy Marketing eight years ago I have found my tribe. This tribe has enriched my life personally and professionally. It took me almost forty years to find this tribe, but they were worth the wait.
If you're an entrepreneur and you're still looking for your tribe, consider join Sherry's new ZenTribe group. She is hosting it with Cory Miller and Shawn Hesketh. Sherry, Cory, and Shawn are close friends and part of my tribe and knowing them as I do, I know ZenTribes is going to be awesome and really make an impact for those who participate.