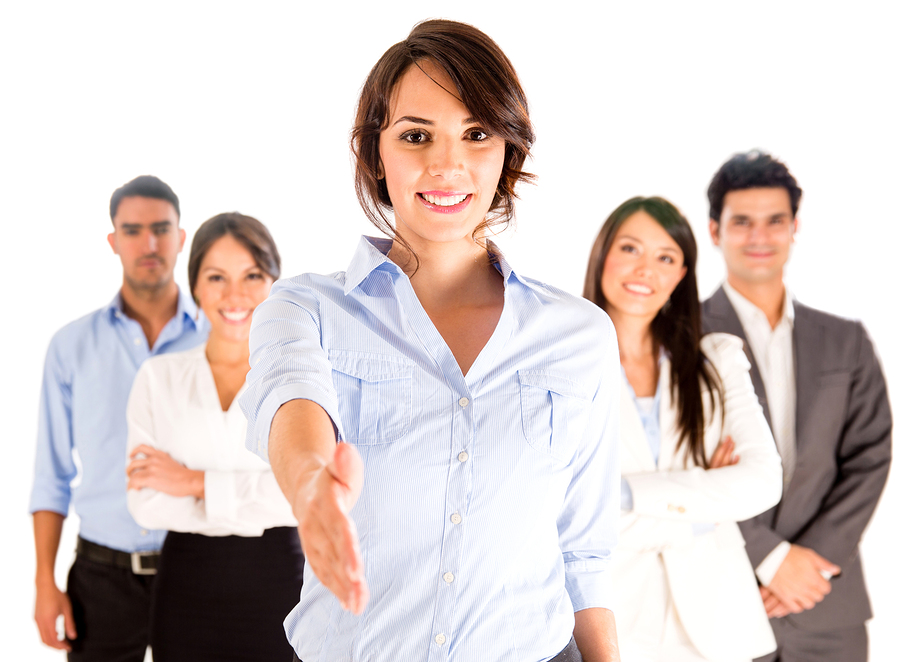 Over the last four years our firm has had exceptional growth. I believe our competition has been an instrumental source of this growth and maturity. Since forming the firm I have embraced our competition. I don't know why I went this route, but I did and it has helped us year over year. I believe and hope my philosophy can be adopted by other organizations.
Competitors Are My Friends
Inspiration – When I bumped into Jennifer Bourn online I immediately liked her. She is a direct competitor of ours, but I really don't see her this way. She inspires me. She is a blogging and social media diva. She keeps me on task for blogging and sharing via social media websites. Now only does she write about important topics, she has a keen ability to find and share really good articles that others have written. Without Jennifer showing up on my radar, I'd blog less and I'd tweet less. Neither of which would be good for our business.
Education – If you visit the Genesis Framework community on Google+ or hit Code Share on Facebook, you'll find hundreds of Genesis developers openly sharing their work and helping others with coding issues. We communicate as friends and we help each other. This not only makes us individually stronger, it makes our Genesis community stronger. Both are important for growing my skills and that of my team.
Validation and Process Improvement – When I was at PressNomics last year I had an opportunity to discuss process and legal issues with my competitors. While some may squirm at this thought, it benefited all parties involved. We collectively benefited from the opportunity to openly discuss process and find opportunities for improvement. We were also able to validate that our policies were spot-on and/or found areas where we could improve. For this to work, I had to be open and transparent about what we do and how we do it. I was and I'm happy I did.
Collaboration – The world of website design and WordPress is large. There is so much that can be offered, designed, or coded it is impossible to become a master of everything. You have to determine your focus. Will you be good at a lot of things or great at only a few things. We don't want to be the mediocre jack-of-all-trades, we want to be excellent at a few things.  One of the ways I accomplish this is to collaborate. While we have a resident graphic designer, I like to throw in designs from other graphic designers so we don't have themes or custom websites that all look the same. About a year ago I collaborated with Mariah Humphries on a stock theme build. This gave me a killer theme and an online friend who I find adorable.
Future Employees – Each week I receive emails from people looking for full-time employment or our overflow. I review each email carefully. If they are a fit I reply to the sender and investigate further. Many of these could be considered our competitors, but this does not scare or worry me. Debbie and Chris were technically competitors at one time and we're now one big WSM family and I couldn't be happier. Had I not embraced my competitors, I would not have found two fabulous team members.
Referrals – I'll be honest, we have more work than we can typically manage and we do not pursue every lead that comes through our door. We're busy enough that we can pick and chose projects and clients. We are blessed to be able to do this and I try and take this blessing and let it benefit others. When I receive a lead or RFP that isn't a fit, I let the contact know who would be a fit. I give the prospect their name, contact information, and how I know them and why I think they would be good for the project. When someone wants to build a killer social network with WordPress, I quickly tell them we're not a good fit for them but David Bisset is a fit. I explain that I met him at a conference, I saw that he did really cool stuff with BuddyPress, and that he is an active and well respected member of the WordPress community. I believe this is good for the RFP holder and I think it is good for my WordPress community as a whole.
Who Do You Embrace Online?
While you're business may not be exactly like mine, I encourage you to open up a little and look around at how your competitors can influence you and improve your process.
I know our business has matured and grown over the years and I know we would not be where we are today if I stayed focused only on ourselves.