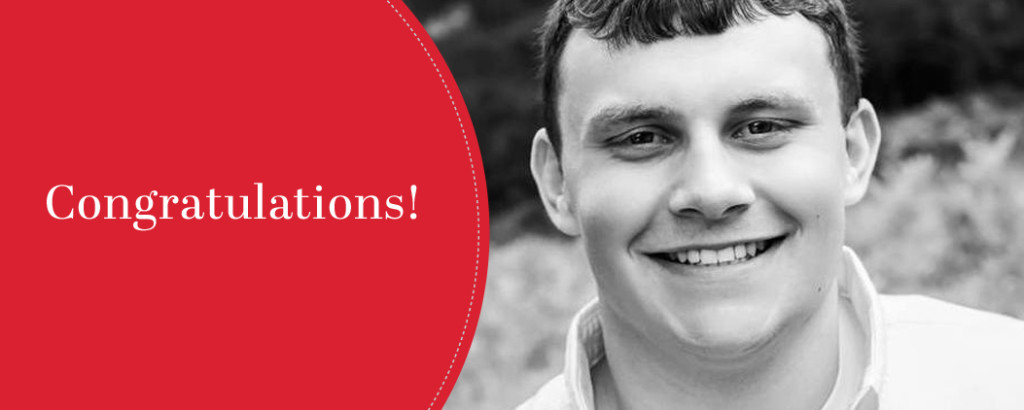 he Web Savvy Marketing team would like to congratulate Emmett Helsel, our scholarship winner for 2015. Emmett is an upcoming graduate of Grayling High School and will be attending Saginaw Valley State University in the fall to pursue a career in biology and health sciences.
I started this scholarship a few years ago, because I wanted to give back to the village that raised me. My hometown is in northern Michigan and it is rather small in comparison to the city where I now live in. In this small community of 2,000 residents a college scholarship makes a difference.
If you've read my previous posts or heard me speak at a conference, you know I was raised in a very non-traditional manner. I did not have a conventional mother and father and was instead raised by a community of grandparents, aunts, uncles, teachers, and the parents of my girlfriends. Each made an impact and imprinted on me in ways I cannot articulate in written words.
This helped define who I am and it helped shape who I would eventually become as an adult. I know firsthand that small gestures transform the world. The scholarship is one of my small gestures.
As I read through student submissions, I review academics, work history, and answers to the questions I had present to each student. While grade point and ACT scores are important, they are a small part of my overall criteria. I look much more towards courses taken, work history, attitude, and overall determination. A high ACT score is nice, but demonstrated work ethic is what wins me over. Those are the students I want to help and those are the applications I love receiving.
While Emmett had a very strong GPA and a high ACT score, this wasn't want sold me. It was the fact that he worked each week cutting wood at his family's business. To be exact, he responded with 8-10 hours a week when school is in session and 24-32 hours a week during school break. Now that shows me that he is a hard worker.
And when I asked what made him happy, he genuinely responded and said the rare Saturday morning where he could sleep in makes him happy. That is honesty and it is personal characteristic that I cherish.
One of Emmett's closing comments included this:
It is my philosophy that if you want something in life, you have to work for it, and sometimes, you have to work really hard for it.
Emmett I could not agree more. Anything of true value in life comes with hard work and determination.
Emmett was one of two finalists for this scholarship. My deciding factor was social media. I pulled up both applicants on Facebook and Twitter. One profile had an endless stream of selfies, while they other presented images with family. I think you can guess which one I selected as my final winner.
Emmett we wish you much success in the voyage that lies ahead of you. Thank you for letting us be a small part of your journey forward.