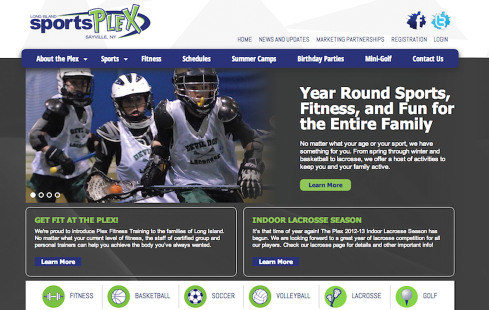 Long Island Sportsplex
The Plex is located only minutes from the LIE, Southern State Parkway, and Sunrise Hwy. With a great variety of quality programming, this indoor sports facility has something to offer the entire family. Their mission is to be the location for Long Island Family Sports & Fun.
This 18,500 square foot indoor sports facility continues to service the various indoor sports leagues of Long Island. The Plex is dedicated to providing quality programming that the whole family can enjoy.
Original Launch: 2013
Industry: Sports and Fitness
Target Market: B2C
Location: Long Island, New York
Project Type:
Website Design & Development