My name is Rebecca Gill. If you're looking for a WordPress SEO expert, I'd love to help. I offer a no nonsense approach to SEO that is backed by over a decade of real-world experience.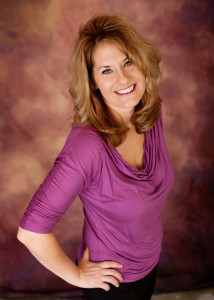 I'm a strong believer in holistic SEO that focuses on research, planning, strategy, optimization, and reporting. Remove one and the entire search engine optimization process begins to unravel.
As an SEO consultant, I'm a little unique with my approach. I focus much more on upfront education and building a strong SEO foundation and much less on forcing ongoing engagements where you are required to pay a monthly fee.
I don't want you to hand over everything to me, as I do not feel that is in your best interest. Instead, I would rather teach you how to use SEO the right way so that you are empowered and so that you can achieve long-term results and a strong return on your investment.
My Experience With WordPress and SEO
I've been working with SEO since 2003 and WordPress since 2008. In addition to my SEO consulting work, I also run a WordPress agency for custom development and stock WordPress themes.
I have a significant amount of expertise in helping website owners, marketers, and bloggers utilize WordPress to achieve high search ranking and conversions with SEO efforts that are targeted around both their offering and target market. 
My SEO experience with WordPress includes both local and national markets in a variety of industries from software development and manufacturing to services like legal, entertainment, healthcare, travel, and public speaking. I've even worked with a number of WordPress specific organizations and serve as an SEO partner for enterprise level WordPress agencies.
I've successfully competed against major companies such as Microsoft, SAP, and Oracle. In fact, some of my websites still sit on page one of Google for high volume keywords that compete against these very companies and did so many years ago.
I'm an active member of the WordPress community, I've served as a WordCamp organizer, and I regularly appear as a speaker at WordCamps, in webinars, and podcasts. All of which I do on a volunteer level so I can give back to WordPress and educate people on SEO best practices.
WordPress SEO is More Than a Plugin
I run into a lot of WordPress users who install the Yoast's WordPress SEO or All in One SEO Pack plugins and think they're done. This could not be further from the truth. While both of these plugins are high quality and offer excellent code, quality SEO is more then a WordPress plugin.
Truly good search engine optimization is about defining who you sell to and knowing what they need to solve their problems. It's about research, planning, execution, and reporting. The SEO plugin is merely a tool that you use within the execution of an overall SEO process.
My WordPress SEO Services
If you'd like to work with a WordPress SEO expert you can trust, I'd like to help. I will not make empty promises, but I will make you an active part of our engagement so you can learn SEO as we work together.
Collaboration is the best way to drive sustainble results and long-term success.