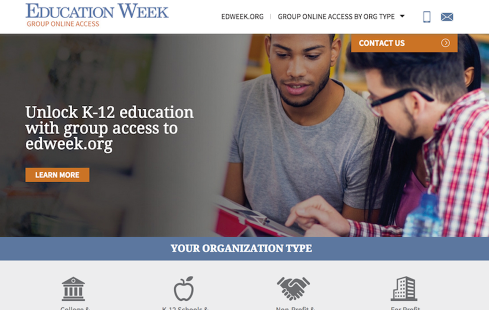 Education Week Group Online Subscriptions
Editorial Projects in Education Is the independent, nonprofit publisher of Education Week and other high-quality print and online products on K-12 education. EPE's mission is to raise awareness and understanding of critical issues facing American schools.
We created a microsite in WordPress to support their marketing and sales efforts.
Original Launch: 2015
Industry: Publishing
Target Market: B2B
Location: Bethesda, Maryland
Project Type:
Website Design & Development