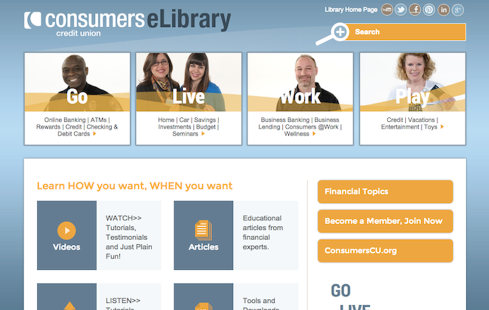 Consumers Credit Union
Consumers Credit Union offers our members a great selection of financial products and services including in-house mortgage and business service departments. The credit union serves all of Southwest Michigan with thirteen different branch and offices locations.
This project included the creation of custom taxonomies for content segmentation and sorting based on content type and subject matter.
Original Launch: 2014
Industry: Financial
Target Market: B2B & B2C
Location: Kalamazoo, Michigan
Project Type:
Website Design & Development