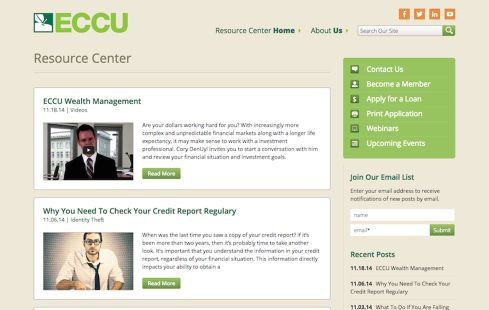 Educational Community Credit Union
Educational Community Credit Union (ECCU) is a credit union that was established in 1935. Since that time, ECCU has grown from serving only Kalamazoo school employees, to serving the greater educational community, to now providing a full range of financial products and services to anyone who lives, works, worships or attends school in any of our 21 Michigan counties.
Our team created a custom blog theme that match the look and feel of their corporate branding and existing website.
Original Launch: 2014
Industry: Financial
Target Market: B2B & B2C
Location: Kalamazoo, Michigan
Project Type:
Website Design & Development