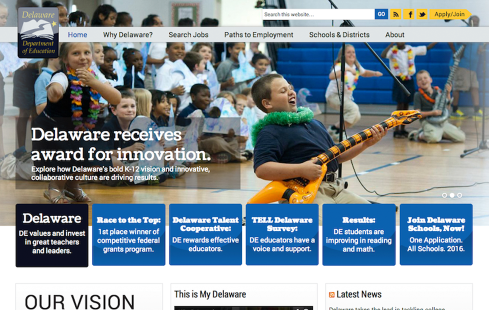 Delaware Department of Education
This website is part of a broader recruitment marketing campaign which aims to attract the caliber of workforce necessary to realize Delaware's vision of a world-class education system.
As a central hiring website, JoinDelawareSchools.org is designed to eliminate the need for educators to create separate applications to apply to Delaware schools and districts. By 2016, all Delaware local education agencies will utilize this website, enabling prospective job candidates to use a common application and specify where they wish to pursue employment.
Original Launch: 2013
Industry: Academics
Target Market: B2B & B2C
Location: Delaware
Project Type:
Custom WordPress Theme Design