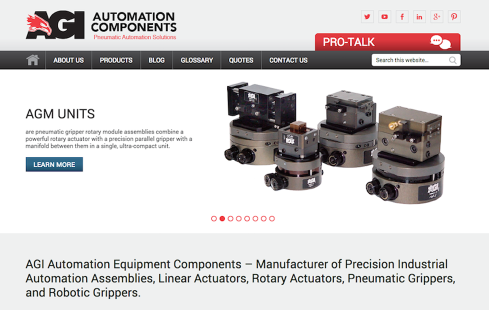 AGI Automation Components
AGI manufactures a complete range of high quality sophisticated pneumatic automation products for industrial automation. Their products include a variety of manufacturing processes including: assembly, pick and place, packaging, loading and unloading, part transfer.
This project included the use of WooCommerce and custom WooCommerce templates for a highly specialized product display.
Original Launch: 2015
Industry: Manufacturing
Target Market: B2B
Location: Trumbull, Connecticut
Project Type:
Website Design & Development