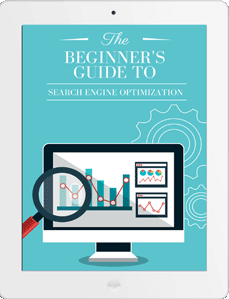 SEO stands for "search engine optimization." That's a long phrase isn't it? It can seem scary, but it doesn't have it be.
We won't promise you SEO is easy, because it isn't. SEO is not simple and it is not easy. What we will promise you is that anyone and everyone can learn SEO.
This free eBook is designed to teach you about the basics of SEO in an easy to understand manner. It will give you a foundation of what SEO is and why it's an important element of today's websites and blogs.
We won't just talk about the "how" of SEO. Instead, we'll explore the how and why. Knowing the why will help you understand the importance of the how and you'll be in a better place to apply this knowledge to your own website or blog.
Are you ready to start learning SEO?
With enough time and effort, SEO can be learned and mastered by virtually anyone. The question is do you want to learn it.
If the answer to that is yes, then let's start exploring SEO and all that it has to offer. We promise this journey will be rewarding and if you follow our process, you will have great results.
Note:
*Indicates a required field.
Access to the eBook will be provided immediately.